Kyoto's street system is rectangular, dating back to the Heian Period when the city's layout was divided in such a way where there are nine main streets running from north to south and another nine streets running from east to west (eventually, two more streets were added). Starting from north to south, the streets running from east to west are named by ascending order; hence, the street nearest to the north is called "Ichijo-tori" (1st Avenue or Street).
Presently, most business establishments like restaurants and shopping districts are concentrated around the area of Kawaramachi and Shijo (4th Avenue). Getting around Kyoto can be done by train, by bus, by taxi, or by bicycle. Most of the tourist attractions are easily accessed by train; however, it can be a bit confusing because its major train station, Kyoto Station, is where trains and subway lines converge. Moreover, these railway lines are not always connected to each other.
For a hassle-free train transit and navigation, it is recommended to use Hyperdia. You just need to indicate your destination and it will give you several route options. It will also show you the travel duration, the total fare and the breakdown, the platform number of your train, and the number of transfers if there's any. You just need to have a good internet access.
---
Kyoto Pocket Wi-fi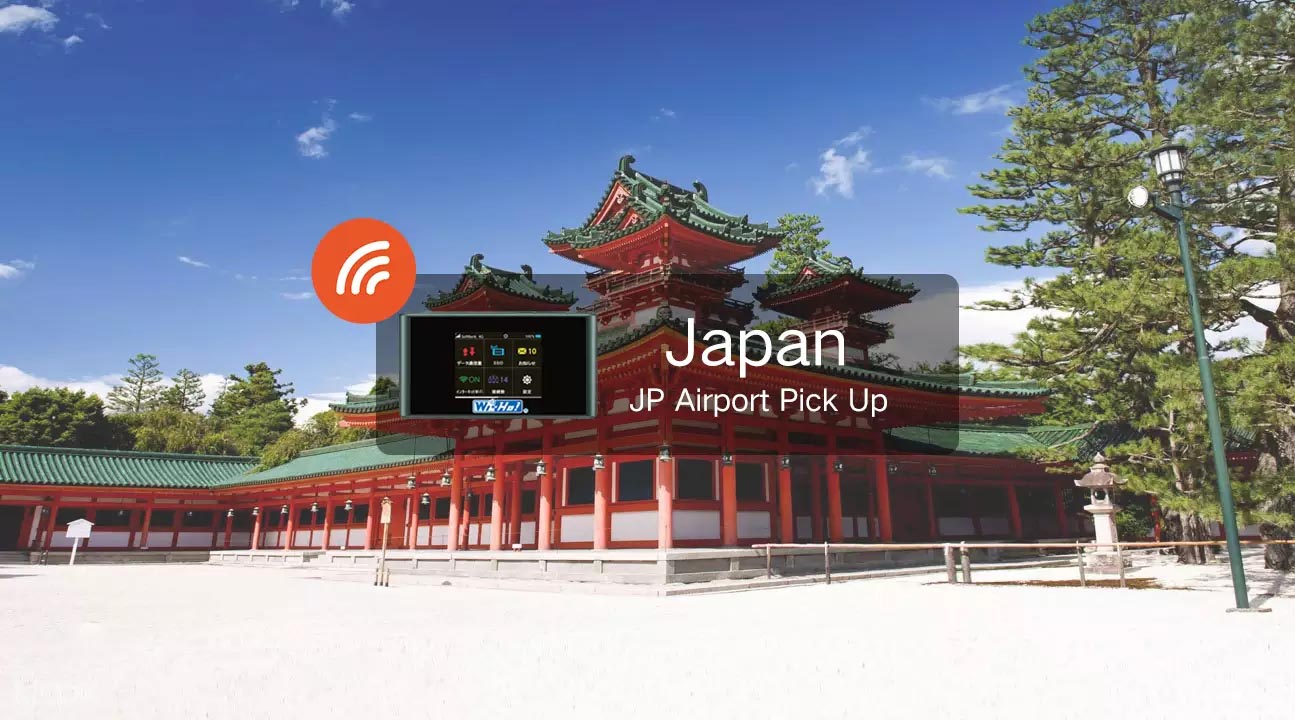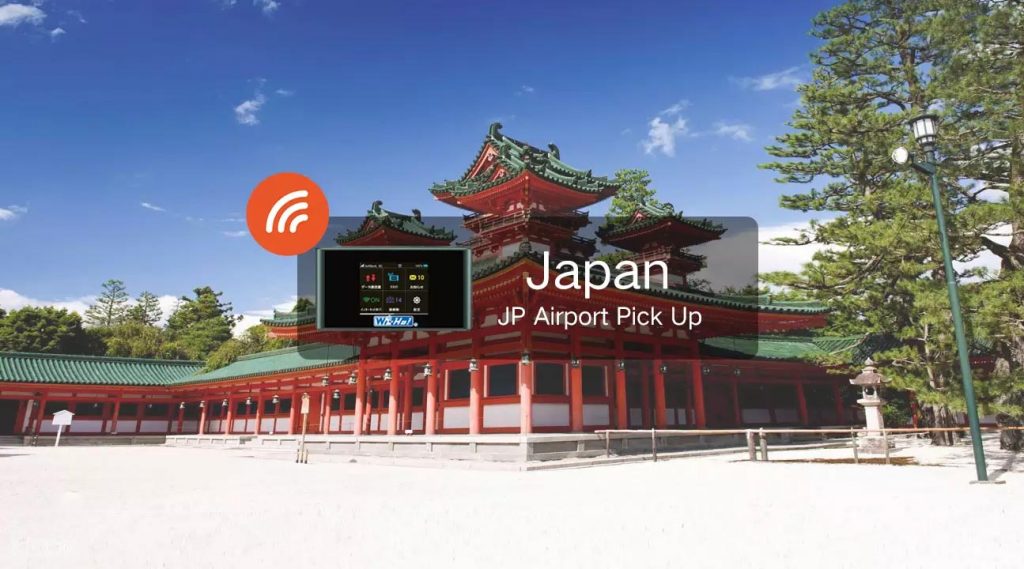 You might want to consider getting a pocket WiFi. Getting connected online has become one of the travel essentials one should have. A pocket Wi-Fi will help you navigate around the city easily. Most of them offer unlimited 4G access per day and can connect multiple devices, so you can share with your family or friends.
You can get the device for around JPY 800 per day online. Some do delivery, but most people do airport pick up. Just make sure you indicate and check the correct airport pick up location.
➡️ RESERVE A POCKET WIFI HERE
---
Kyoto By Railway
Here are the different railway companies serving Kyoto:
Japan Railway: All JR lines stop at JR Kyoto Station, including the Tokaido Shinkansen line. It's a good jumping-off point for Arashiyama area via Sagano Line and attractions in southern Kyoto like Fushimi Inari Shrine and Tofukuji via Nara Line.
Hankyu Railway: The Hankyu Railways will get you to Kawaramachi Station in central Kyoto from Osaka. This can be the jumping-off point for Nishiki Market. This can also connect you to Arashiyama.
Keihan Railway: The Keihan Railways will also get you to central Kyoto at Sanjo Station or Gion-Shijo Station from Osaka. This can be the starting point for Gion and Kodaiji. It can also link you to Fushimi Inari Shrine.
Eizan Railway: It starts from where the Keihan Line ends at Demachi-Yanagi Station. It forks into two directions going further north. One going towards Kurama, while the other one leads to Hieizanguchi. It can serve as the jumping-off point for Hieizan (Enryakuji Temple).
Keifuku Railway: It operates two tram-like train lines on the northwest area of Kyoto — one leading to Arashiyama Station and the other one leading to Kitano Hakubaicho Station. It is linked to Hankyu Railway at Omiya Station. This can be your starting point for Arashiyama and Toei Eigamura (towards Arashiyama Station) and Ryoanji and Kinkakuji (towards Kitano Hakubaicho)
Kintetsu Railway: This railway connects Kyoto to Nara.
Related Article: How to Use the Train in Japan
---
Kyoto By Subway
Here are the two subway lines serving Kyoto:
Karasuma Subway Line: This subway line runs from south (Takeda Station) to north (Kokusaikaikan Station) along Karasuma Street. It stops at JR Kyoto Station. It also intersects with Hankyu Railway at Karasuma Shijo Station.
Tozai Subway Line: This newer subway line runs from east to west. It intersects with Keihan Railway at Sanjo Station and Karasuma Subway Line at Karasuma Oike Station.
---
Kyoto By Bus
Most of the buses connect Central Kyoto (Kawaramachi and Shijo area) and South Kyoto (JR Kyoto Station) to major attractions in Kyoto. There are designated bus stops for almost all of the key attractions in the city. But these buses can get crowded during the weekend, holidays, and peak season; it can also get stuck in traffic during rush hour. If you want to make the most of your visit to Kyoto, buses are only handy when you are traveling short distances. Here are the types of bus that can take you to Kyoto's attractions.
Kyoto City Bus. Recognizable by its green color, these buses are good for those who want to go to the attractions within the city or near the city center.
Kyoto Bus. These buses have distinct red (or maroon) color. They usually serve those tourist spots located far from the city center.
Notes:

Bus fare within the city center is ¥230 per ride (flat rate).
Normally, you should enter through the back/middle door of the bus and get off through the front door.
You must pay before you get off the bus. The fare box is usually located beside the driver.
Reminder: Please follow train and bus rules and etiquette.
---
Kyoto By Taxi
If you are a group of three to four people, you can opt to ride a taxi for short to medium distance journey. Flag down rate is around ¥650, covering the first two kilometers of the journey and an additional ¥80 every 400 meters covered.
---
Kyoto By Bicycle
Kyoto is a very bicycle-friendly city. There are numerous bicycle rental services around Kyoto. Some of the hotels offer bicycle rental too; some offer them for free to their guests. Bicycle rental rate for ordinary ones ranges from ¥1,000 to ¥1,500 for a day. If cycling is your thing, you can opt to explore Kyoto by renting one for a day. You just need to plan the itinerary and route very carefully to make the most of the experience.
---
Travel Passes and Discounted Tickets
Travel with ease around the Kansai region through train passes and multi-purpose prepaid card. If you are planning to visit other cities in Kansai other than Kyoto, you might want to consider getting these two: JR West Kansai Pass and ICOCA Card. Learn more about the advantages of using them, when to purchase them, where to get them, and other passes here.
---
Kyoto Essentials

Kyoto Pocket Wi-fi
Stay Internet-connected while in Kyoto!
➡️ RESERVE HERE

Kansai-Kyoto Limousine Bus
Hassle-free airport to Kyoto transfer!
➡️ RESERVE HERE

ICOCA Card
Easy access to train, subway and buses!
➡️ RESERVE HERE

JR Pass
Unlimited train rides within the JR network.
➡️ RESERVE HERE
---
Top Kyoto Attractions
---
Japan Hotel Discounts
---