Here's a list of temples, parks, and other areas of interest in and around Sapporo.
---
Kitaca Card
But before that, consider getting a JR Hokkaido IC Card (Kitaca). This prepaid card is highly recommended, especially for tourists who don't want to go through the ticketing machines whenever they board a train or bus. You can use it for transportation at any IC marked railroad, bus, and others. Just check your balance and reload when needed.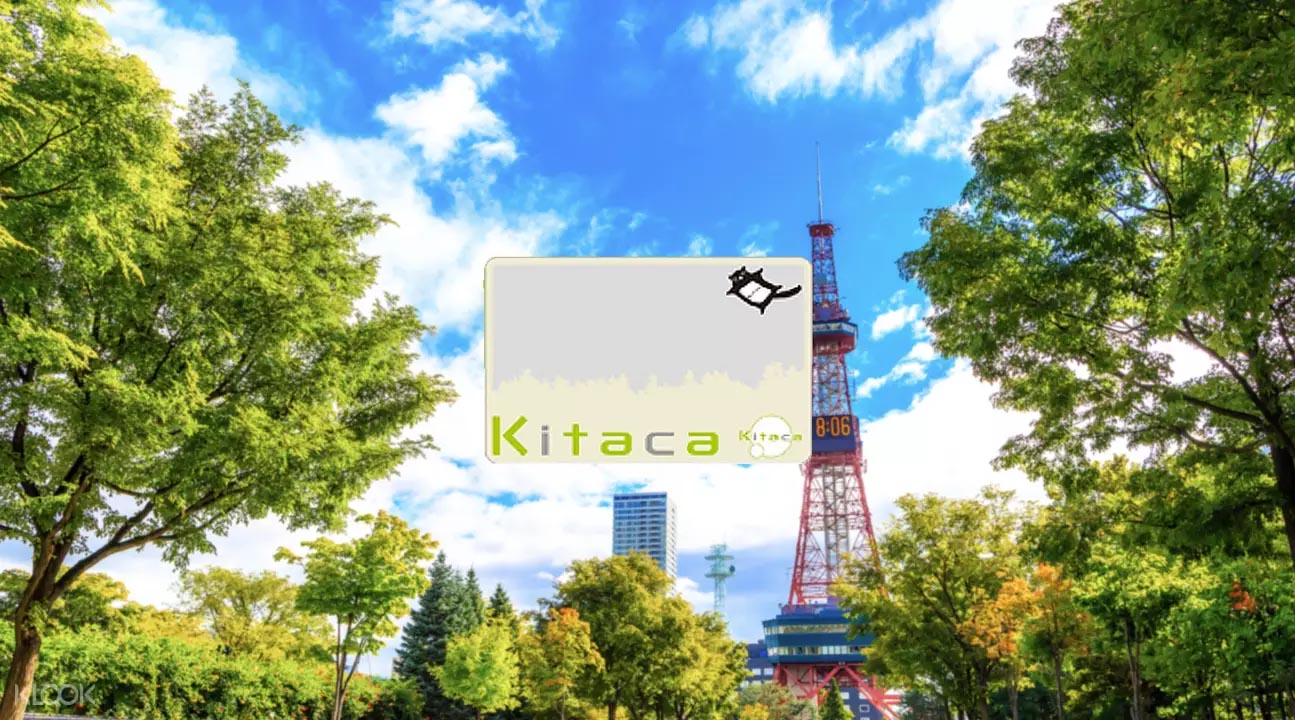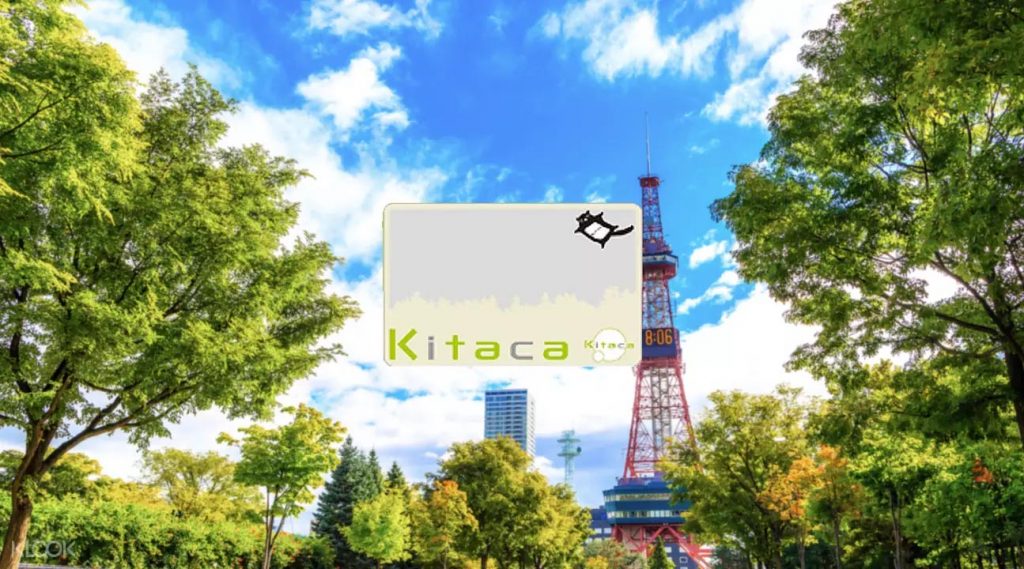 To reserve one online, check the links below. Note that there are two pick-up spots for this card, New Chitose Airport or Sapporo TV Tower, so make sure that you select the more convenient pick up place.
➡️ RESERVE KITACA CARD HERE
---
Sapporo Pocket Wi-Fi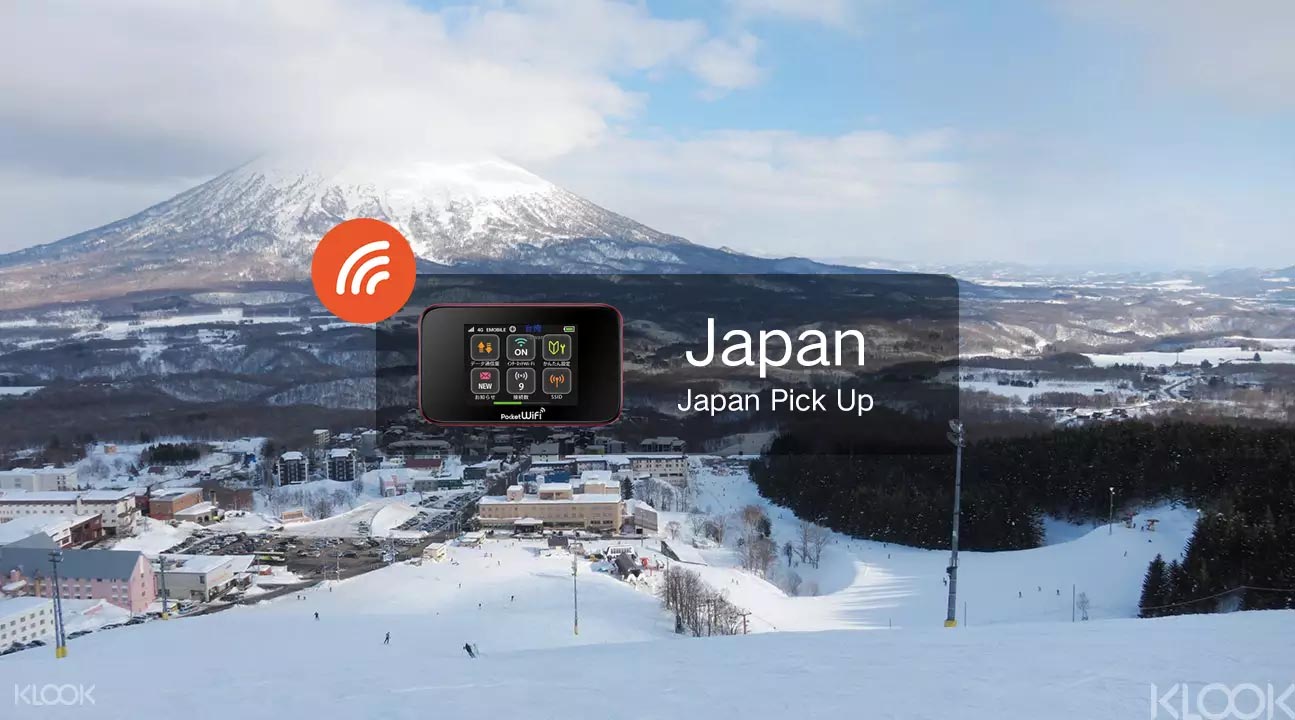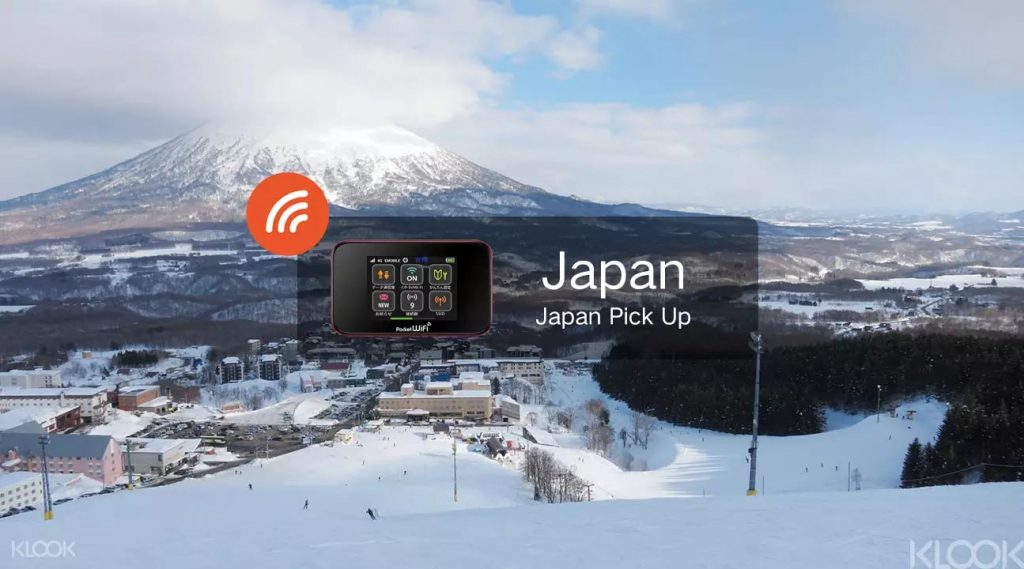 Another thing you might want to consider is a pocket wi-fi so you can navigate around the city easily. You can connect multiple devices, so if you're in a group, you can split the cost between you and your companions.
When you make the reservation online, you can pick up the device at the airport, with no deposit needed.
➡️ RESERVE A POCKET WIFI HERE
---
Historical Attractions
Sapporo Clock Tower. This historical structure stands at the end of Odori Park. It symbolizes the city's expansion from a small fishing village to the capital city of Japan's largest prefecture. Admission is FREE.
Hokkaido Historical Village. This historical, open-air museum is made up of 60+ structures made during the Meiji and Taisho eras. The structures were transferred to its present venue from different parts of Hokkaido. Admission is at JPY 830.
Sapporo Beer Museum. This old brewery-turned-museum chronicles the history of one of the most iconic beer brands in Japan. There's a free guided tour available, and for JPY 500 you get to taste some of their premium brews. Adjacent to the museum is the Sapporo Beer Garden, a folksy restaurant that offers all-you-can-eat grilled meat and beer.


If you want to dine at the Sapporo Beer Garden, you can join a group tour for convenience and also get a discount by reserving your slot online.

Photo provided by Klook

➡️ RESERVE A SLOT HERE
---
Parks and Temples
Odori Park. Right at the heart of Sapporo, this public park is where many cultural and seasonal events are hosted, the most famous of which is the Sapporo Snow Festival held every first week of February.
Maruyama Park. This large public park is located in southwestern Sapporo, near the foot of Mt. Teine. With hundreds of cherry blossom trees located within the park, it is one of the best places in Sapporo to experience the cherry blossom season.
Hokkaido Shrine. The Hokkaido Shrine is a Shinto shrine within Maruyama Park. It is said to enshrine four "cami" (spirits of the Shinto religion), including the spirit of the Meiji Emperor. In June, devotees gather within its vicinities to observe the Hokkaido Shrine Festival.
---
Nature and Hot Spring
Mt. Teine. The mountain that overlooks Sapporo is also a primary destination for skiing and other winter activities, with specialized venues depending on your level of expertise. JPY 6,700 for lift and bus fares, plus JPY 4,900 for ski rentals.
Jozankei. This place is well-known for its onsen spring baths and temple compounds. It is a one hour drive from downtown Sapporo.

Photo provided by Klook

For convenience, you can join a group tour. Klook offers a Jozankei Tsuruga Resort Spa tour inclusive of:

Bus fee. Note that you need to get the bus ticket at Sapporo TV Tower Sapporo Information Tourist Center at least a day before your scheduled tour.

Buffet lunch. There are two options for the lunch buffet schedule: 11:15 am – 12:50 pm and 1:00 pm – 3:00 pm. Choose one timeslot.

Onsen package. The opening hours for onsen is 1:30 am – 3: 00 pm.

➡️ RESERVE A SLOT HERE

Mt. Moiwa. A scenic high ground showcasing some of the best views of the city, especially at night. Only accessible by cable car. Fees are at JPY 1,700.

Photo by Yoshke Dimen

Joining a group tour will be the most convenient option. Don't pass the opportunity to see one of the Three Most Beautiful Night Views of Japan when you view the Sapporo nightscape from Mt. Moiwa summit. Klook offers a tour package inclusive of:

Bus transportation. Pick up will be at the Sapporo Station Bus Terminal.

Mt Moiwa ropeway roundtrip ticket

Dinner at Mt. Okura. The Lamb Dining restaurant offers all-you-can-eat fresh Genghis Khan lamb, vegetables, and barbecue. Also included are a choice of soda or beer, a bowl of rice, and dessert.

➡️ RESERVE SLOT HERE
---
Adventure Parks and Modern Structures
Shiroi Koibito Park. This complex was built by Ishiya, a Sapporo-based confectionery company. The site includes a themed play-park, cafes, a soccer field, as well as a tour of the Ishiya Chocolate Factory. Be sure to try out their signature treat, the Shire Koibito cookie, a butter cookie sandwich with chocolate filling. Price for admission is JPY 600.
Moerenuma Park. This man-made park in the northeast outskirts of Sapporo is renowned for its modern architecture and carefully tended pathways. In winter, tourists and locals flock to the park to engage in snow activities like snowboarding and sledding.
Okurayama Ski Jump Stadium. This site was developed as one of the play areas for the 1972 Olympics. Today, it is visited by tourists for the majestic panorama of the city you can see from its viewing deck. Entrance fee is at JPY 500.
Sapporo Dome. A major sports and activity center. It is where most major baseball and football games are held, and is the home of many hometown sports teams.
Tsudome. Sapporo's primary community center, one of the primary venues used for activities for the Sapporo Snow Festival. Like Moerenuma Park, is often the site for many winter activities, as well as food festivals and cultural events.
Sapporo TV Tower. Get a 360-degree view of the city, even extending farther to the Sea of Japan and Ishikari Heigen. The tower is one of Sapporo's distinctive landmarks.

Skip the lines and reserve your spot online. You just have to print your voucher and proceed to the deck entrance. Present your voucher and your passport.

Photo provided by Klook

➡️ GET A TICKET HERE
---
Sapporo Essentials

Sapporo Pocket Wi-fi
Stay Internet-connected while in Sapporo!
➡️ RESERVE HERE

Kitaca Card
Easy access to train, subway and buses!
➡️ RESERVE HERE

Mt. Moiwa Viewpoint Trip
Marvel at the beautiful Sapporo nightscape!
➡️ RESERVE SLOT HERE

JR Pass
Unlimited train rides within the JR network.
➡️ RESERVE HERE
---
Japan Hotel Discounts
---