Japan is an expensive country, but there are ways to cut costs and get more value for each Yen you spend when you visit. One of the ways to achieve this is by staying in a capsule hotel. This type of accommodation manages to maximize space while still remaining comfortable.
It doesn't fit into the usual description of a "hotel" but it provides similar amenities in a substantially smaller space. Some of the amenities include air conditioning, outlets, a light, a small shelf, Wi-Fi, mirror and mattress with blankets and pillow. Its measurement is based on the size of a standard person (presumably Japanese). Some capsules have enough room for you to sit down, but that depends on how tall you are.
---
How Did the Concept of Capsule Hotels Form?
The idea of creating a space just enough for one person to sleep and sit inside did not just come out of nowhere. It was because of a growing need in Japan a few decades ago. During the 60s and the 70s, Japan's cities experienced a boom in construction. More and more people and businesses went to the cities to live and look for work. This spike in population led to an increase in the value of the real estate. The city kept growing and space became a hot commodity. In order to address the cost and the need for accommodation, architects created the very first capsule hotel. Kisho Kurokawa was the architect that designed this type of accommodation.
In 1979, the first capsule hotel — Osaka Capsule Inn — opened its doors to the public in Osaka and is still open up to this day, even considered one of the best in the country. The novelty caught on quickly and mushroomed all over Japan. Here are the reasons you should consider staying in a capsule hotel while in Japan.
---
Affordable Option
You will immediately notice that you spent more than you wanted in the first few days in Japan. One of your biggest expenses is most likely for accommodation. A capsule hotel can mitigate some of your costs. A bed in this type of accommodation can reduce your expenses and allow you to have a bit more money for things you want to do, restaurants you want to eat in, and things you want to buy. Some travelers will spend most of their time outside of the hotel anyway. If you fit this definition, you won't get good value out of a hotel where you only go to sleep in.
---
Unique Experience
Staying in a capsule hotel is a novel experience. You can tick it off your list of things to do while in Japan. The feeling of slipping into a "room" that is just your size is unique. It may feel claustrophobic at first, but once you settle, you'll feel comfortable and cozy. It provides you with privacy despite being in a room with other people. You'll have your own space where you can do whatever you want, read a book, watch a movie or simply rest for another day of sightseeing.
---
Convenient Location
Many capsule hotels are in convenient locations in city centers, near public transportation or near an airport. This allows travelers to find a place to stay that is near the attractions, things to do or just provide them with a bed to sleep before departing to their next destination. You don't have to waste time in transit just to get through your itinerary or catch your flight. They are often near local places to eat as well.
---
It Has Your Essential Needs
A capsule hotel is a stripped-down version of a typical room. But do you really need that much space if you just plan to sleep and go out most of the day? Capsule hotels provide you with essentials such as a shower room, a comfortable bed, air conditioning, TV, shelf, mirror, a toilet to use and other basics. It is a no-frills option for those who don't need much and are on a tight budget while traveling around Japan.
---
What to Expect
When you book a bed in a capsule hotel, these are some of the things to expect:
Some hotels require you to leave your shoes in a locker and move around in the slippers they provide.
Capsule hotels don't have a private toilet and bath. You'll have to use a common one to relieve yourself or take a shower.
You'll be in a room with multiple people, most likely strangers. You don't have to interact with them, but it could be a perfect opportunity to socialize.
Some hotels have a locker where you can store your things, but these may not be large enough for all of your bags and valuables.
Not all capsule hotels are equal, some have more space while some are smaller.
The capsule isn't an ideal option for claustrophobics. So if you are one, this is not the best option for you.
---
Top Capsule Hotels in Tokyo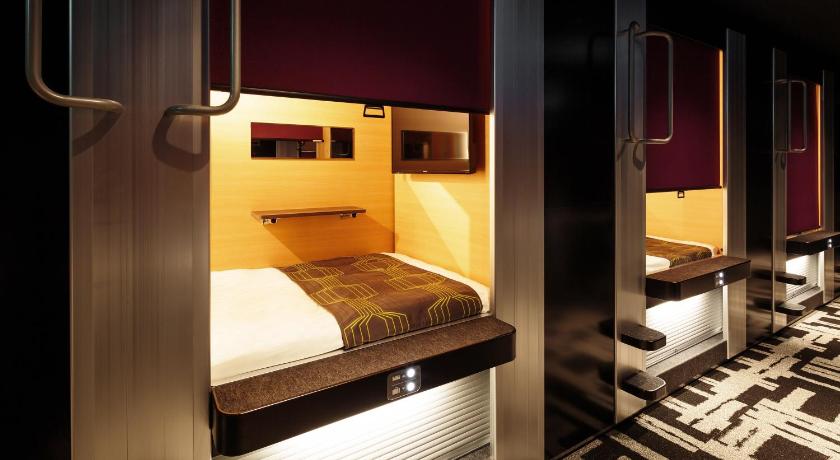 For more options, search here: Tokyo Hotels
---
Top Capsule Hotels in Osaka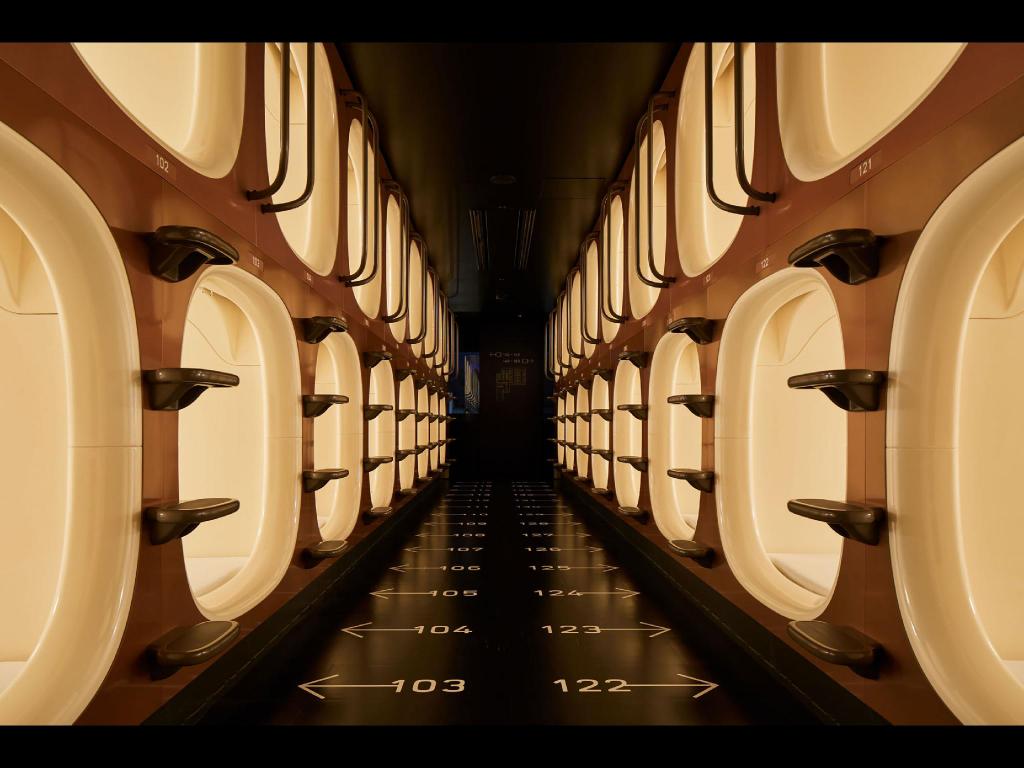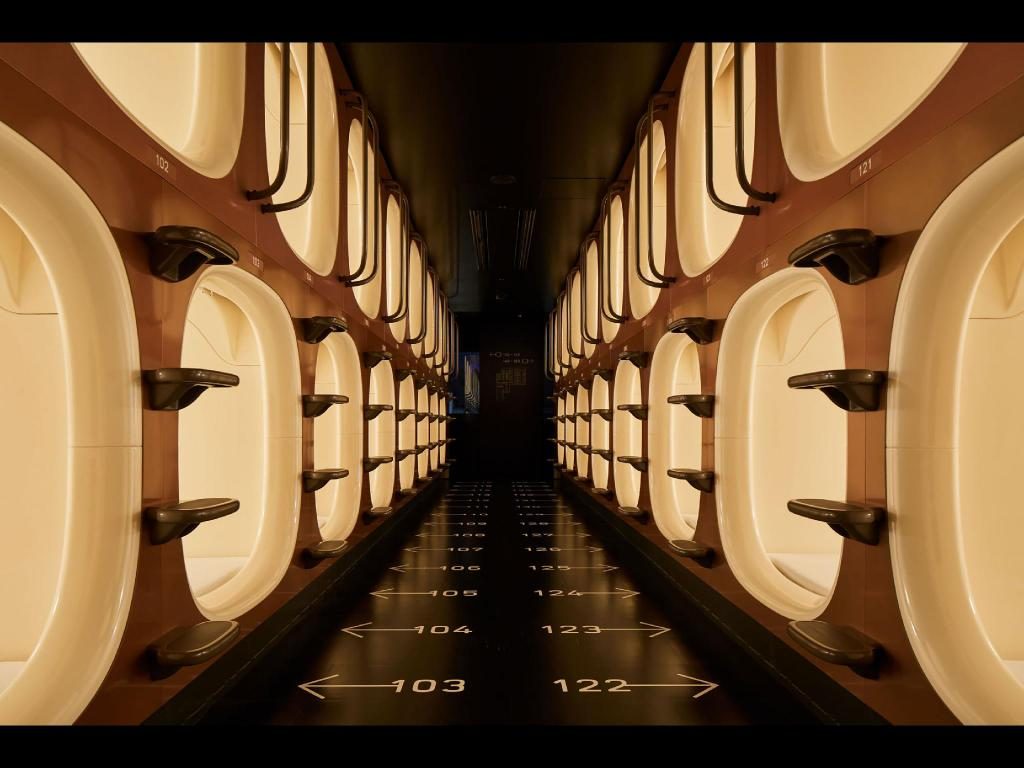 For more options, search here: Osaka Hotels
---
Top Capsule Hotels in Kyoto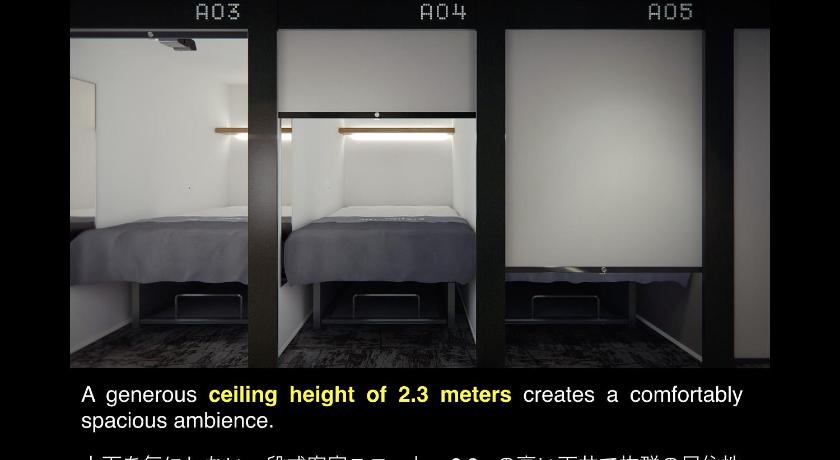 For more options, search here: Kyoto Hotels
---
Japan Hotel Discounts
---