Kyoto is one of the most famous destinations not just in Kansai but in all of Japan. The city has a blend of ancient and modern within its confines, giving it a lost in time atmosphere that is difficult to replicate. The city has different districts worth including in your itinerary. One such place that deserves your attention is Higashiyama. This neighborhood is one of the most well-preserved parts of Kyoto. Here you'll see ancient temples, shrines, and traditional architecture that dates back to centuries ago.
This area has an old-world atmosphere that will make you forget Japan's modern vibe even for just a few hours. Get lost in this neighborhood and learn more about the country's history and culture. If you are planning to explore Higashiyama, here are places of interest to consider including in your itinerary.
---
Gion
This traditional entertainment district will take you back in time with its traditional houses and shops. This area gained fame as a place for pleasure centuries ago. Many geishas entertained in its bars restaurants and houses. Fast forward to today, Gion is a prime tourist destination to get a glimpse of the past or catch a geisha on her way to a client. This is an ideal place to just go for a stroll and eat.
---
Kiyomizudera Temple
This temple is one of the most famous not just in Kyoto but all over the country. Its history goes back to 780. It is also one of Kyoto's many UNESCO World Heritage Sites. If you do a quick search, you'll see the iconic photo of its stage jutting out of a hill. Its main hall is home to a statue of Kannon. The best time to visit is during autumn when the surrounding trees change into various colors. As of this writing until March 2020, the main hall is under renovation and will remain covered until completion.
Entrance Fee: ¥400
Opening Hours: 6:00 AM – 6:00 PM
---
Ginkaku-ji Temple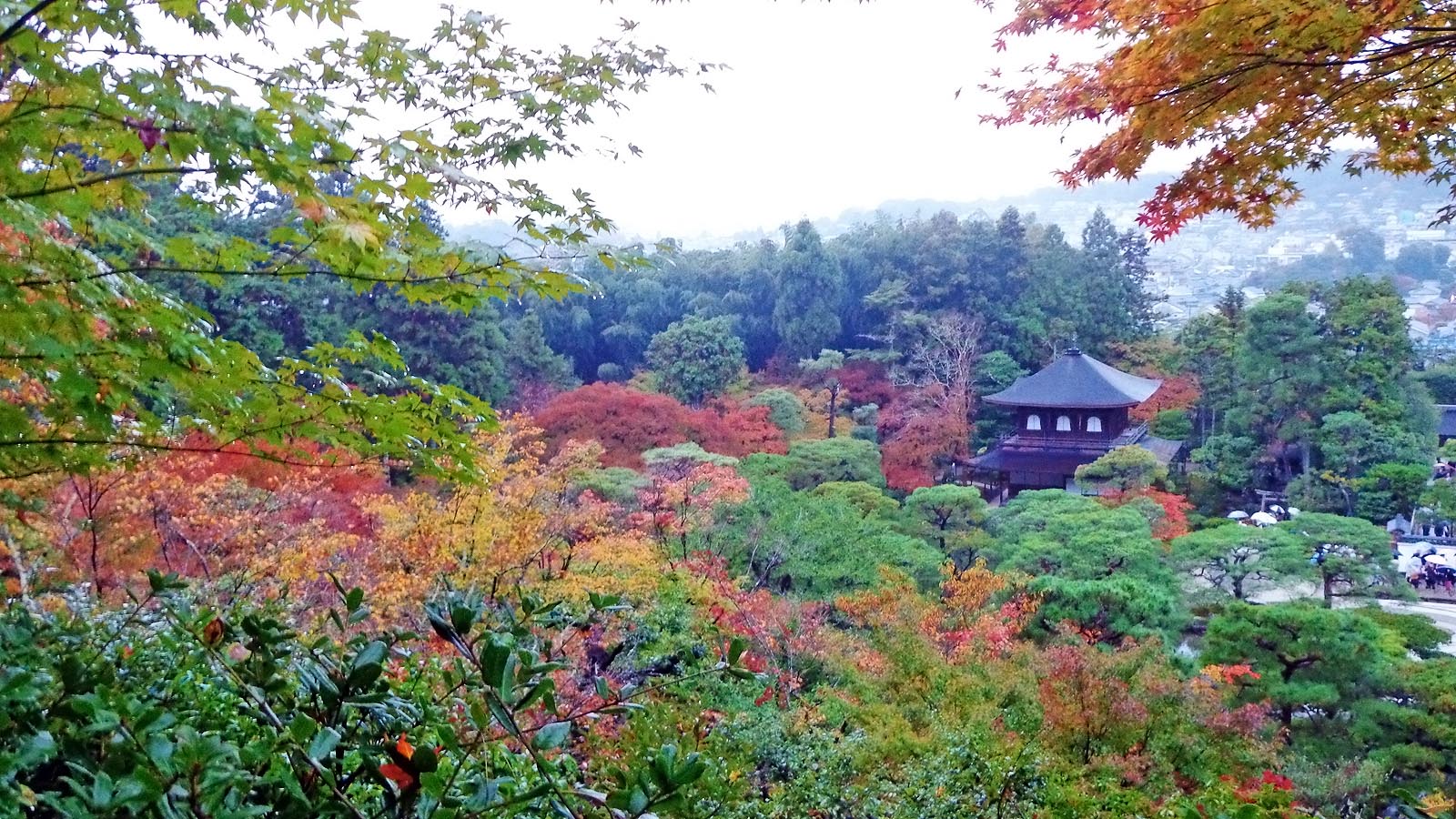 This beautiful temple is also known as "Silver Pavilion" it used to be a villa and then was later turned into a Zen temple in 1490. While exploring the temple grounds, you'll see the fetching garden and other buildings. Make sure to go up the back trail to get an overlooking view of the temple complex. This spot is also a good place to see autumn foliage during the right season. Its popularity and importance mean that it will be crowded most of the day.
Entrance Fee: ¥500
Opening Hours: 8:30 AM – 5:00 PM / 9:00 AM – 4:30 PM (Winter Season)
---
Chion-in Temple
This grand temple will immediately wow you with its imposing gate. As you walk up the stairs into the complex, you'll feel its grandness and history. This staircase used to be one of the locations for the hit movie "The Last Samurai." Admire the ancient architecture and feel a calm rising inside you as you spend a few minutes inside the main hall. The grounds are refreshing especially after a day of exploring Higashiyama.
Entrance Fee: The grounds are free but there is a ¥300-400 to enter some of the buildings and gardens
Opening Hours: 9:00 AM – 4:30 PM
---
Shoren-in Temple
The original use of this structure was a residence but it later became a temple. Its seclusion is part of its appeal because many tourists bypass it for more famous destinations in Higashiyama. Explore the buildings and beautiful gardens during your visit. There are also tea houses where you can experience a tea ceremony. The garden is also a good place to see autumn foliage.
Entrance Fee: ¥500
Opening Hours: 9:00 AM – 5:00 PM
(Note: Closing time varies depending on the season)
---
Honen-in Temple
This ancient structure provides an atmospheric trail that leads to its gate. After crossing it, you'll see sand mounds that have a supposed purifying effect on visitors. The main hall is a good place to see blooming camellias and the maple leaves during the right season.
Entrance Fee: Free except in the 1st week of November and from the 1st until 2nd week of April, during these times you'll have to pay to enter the main hall.
Opening Hours: 6:00 AM – 4:00 PM
---
Yasaka Shrine
This shrine has a history that spans more than 1300 years! The shrine gets busy throughout the day because of its convenient location and popularity among locals. Try to visit again at night to see the lit lanterns. One of the most famous festivals in the country, Gion Matsuri, is held here every summer.
Entrance Fee: Free
Opening Hours: 24/7
---
Maruyama Park
This park near Yasaka Shrine is a famous spot for cherry blossom viewing. Locals and tourists flock to this destination during the peak of cherry blossom season sometime around the first two weeks of April. The giant weeping cherry tree is the most noticeable feature of Maruyama. You can visit this park to rest or just walk around in during other times of the year.
Entrance Fee: Free
Opening Hours: 24/7
---
Nene-no-Michi Lane
This pedestrian zone will make you feel like you entered a time warp. The traditional shops and houses will take you back to the time of the shogunate. Soak in the old world charm and imagine that the crowds aren't there as you explore.
---
Top Kyoto Hotels
---
Japan Hotel Discounts
---