Tokyo is a bustling and vibrant city that has plenty to offer tourists in terms of shopping, entertainment, and dining. However, if you're looking to see more of the country, you can use the metropolis as a base to see other destinations.
These are only some of the day trips you can take from Tokyo as there are other noteworthy destinations to add to your itinerary. Japan's excellent public transportation system (buses and trains) has made it easier to travel even long distances. These have shortened travel times and made some attractions in other districts accessible as day trips.
---
Tokyo Essentials

Tokyo Pocket Wi-fi
Stay Internet-connected while in Tokyo!
➡️ RESERVE HERE

Japan Local SIM
Local SIM Card with data plan!
➡️ RESERVE HERE

Tokyo Subway Ticket
Unlimited rides to all subway lines in Tokyo!
➡️ RESERVE HERE

Tokyo Pocket Wi-fi
Stay Internet-connected while in Tokyo!
➡️ RESERVE HERE
---
Kamakura
This city has a storied past and is easily within reach by train, which makes it a noteworthy day trip from Tokyo. It used to be the center of power and influence in the 12th century. During your visit, you'll still see remnants of its glory days in the form of ancient temples, monuments, and shrines scattered all over it.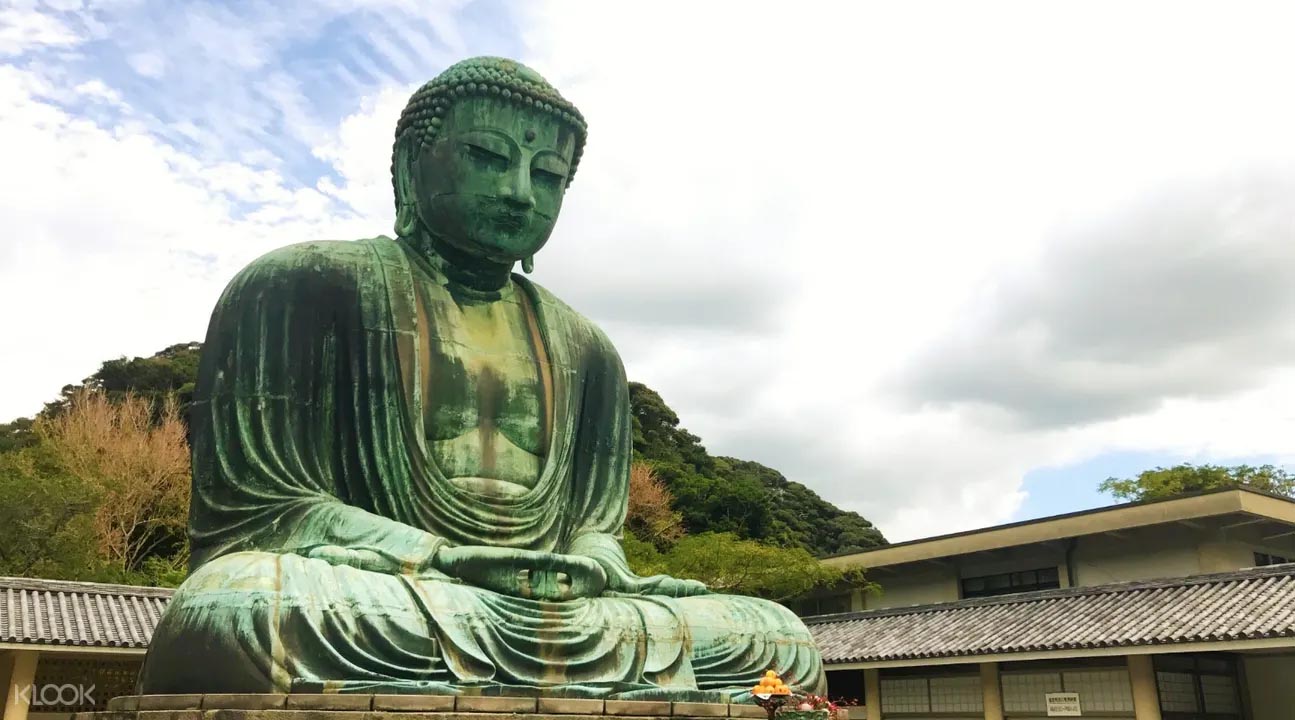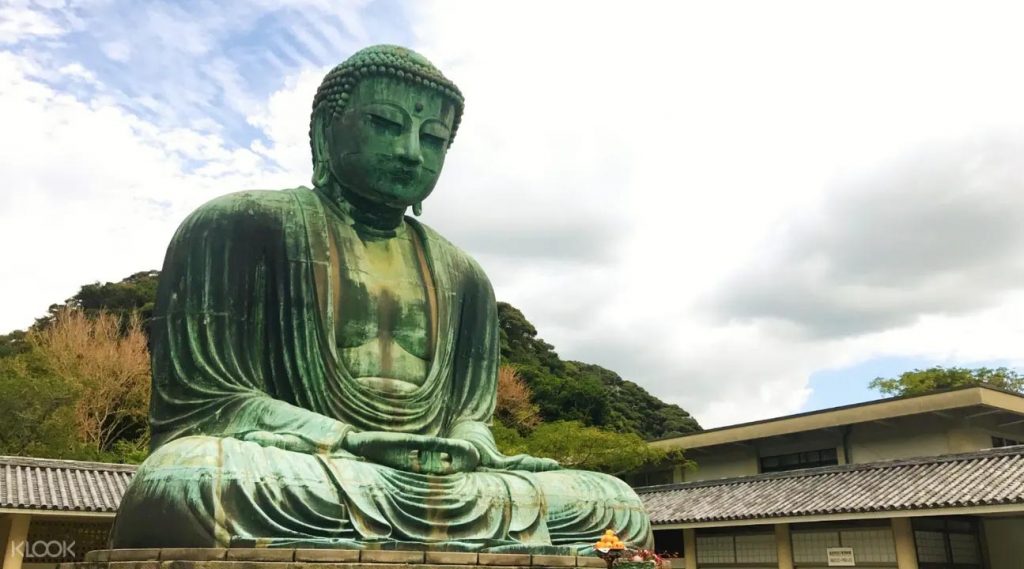 The Great Buddha is a must-visit; it stands 11.4m high and is only second to the gigantic statue in Todaiji Temple. It is centuries old, dating back to the 1250s, it has survived numerous typhoons when the temples that housed it were destroyed. Hasedera is another must-add to your itinerary. This temple houses the goddess of mercy which is 9.18m high; the latter of which is one of the biggest wooden sculptures in the country. The complex and its garden are the perfect places to take leisurely strolls in.
If you want a hassle-free trip with a guide, you can book one of the curated tours by Klook. If you are interested in exploring the city of Kamakura wearing a kimono, you can book this tour with optional Kimono rental. This covers Komachi Street, Kamakura Buddha, Hasedera Temple, and Tsuruoka Hachimangu Shrine.
➡️ BOOK THIS TOUR HERE
If you want to visit Kamakura, Enoshima Island, and Yokohama in one go, you can book this tour Klook is offering with an English-speaking guide.
➡️ RESERVE YOUR SLOT HERE
---
Mount Fuji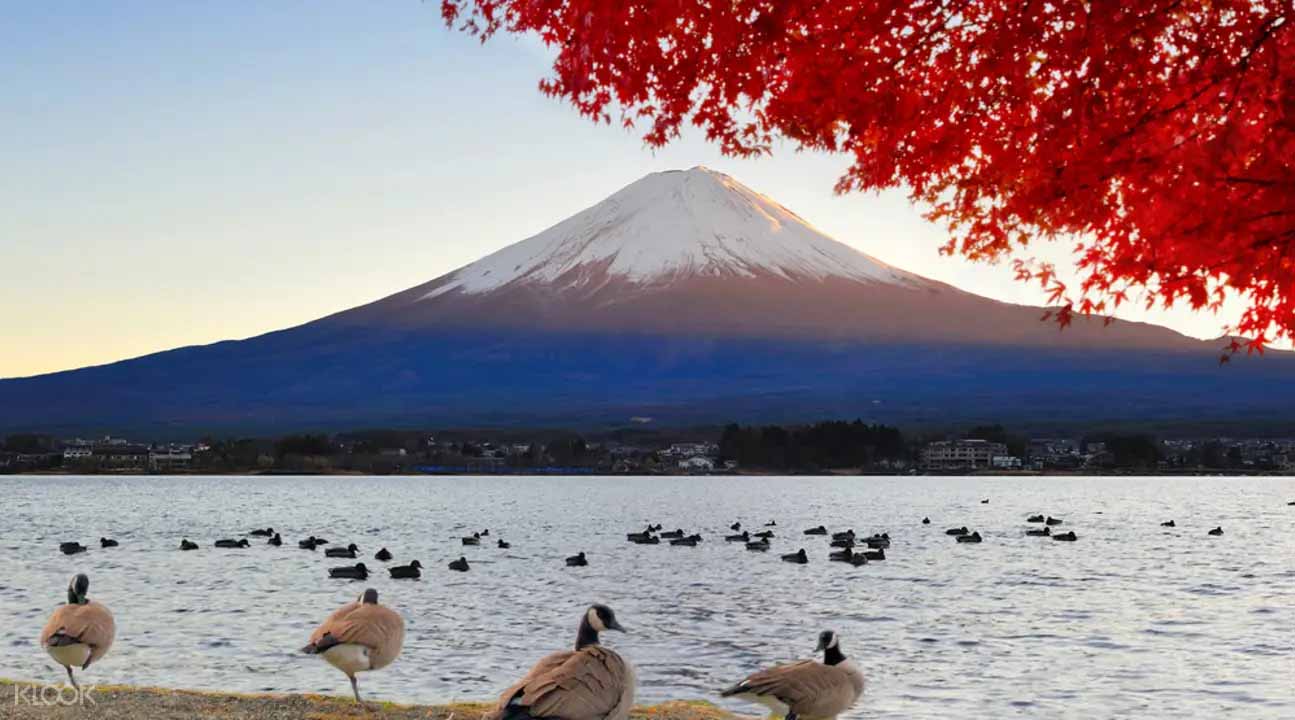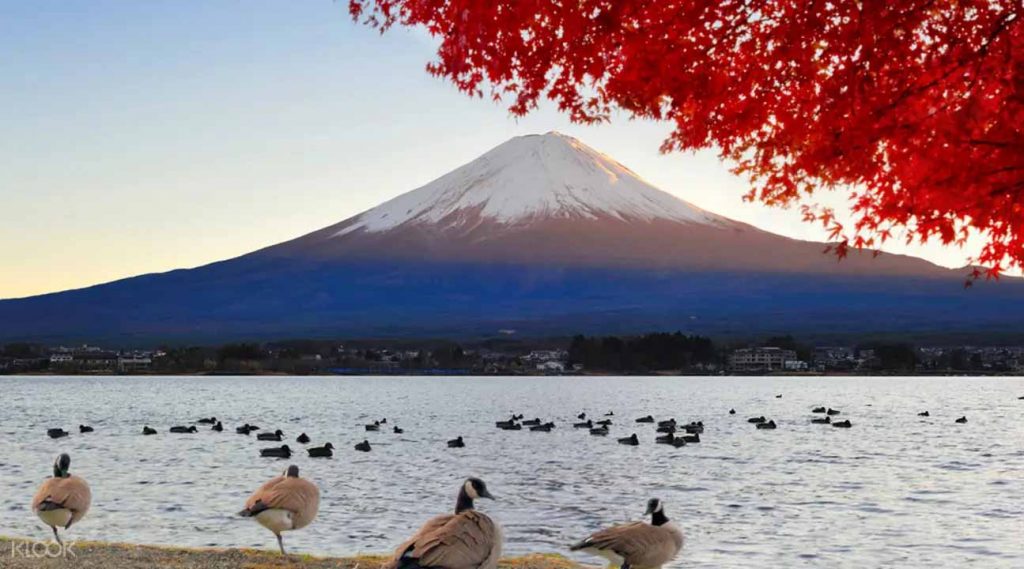 This towering and imposing mountain is probably the most famous natural landmark in Japan. On clear days, you can even see it from various parts of Tokyo. However, for those who aren't satisfied with getting a glimpse of its glorious (and sometimes) snow-capped peak, you can summit the mountain or at least reach a certain height before calling it quits. Day-trippers from the city can make it to the base of Mt. Fuji to take numerous snaps or go on leisurely, but long walks on the paths circling it. It is also a photographer's haven because a visit during different times of the year provides you with a distinctly colorful look depending on the season.
For a hassle-free day trip from Tokyo, you can book a guided tour with Klook. There are so many available tours for Mt. Fuji to choose from; this one is the classic day tour which includes sightseeing around the national park, exploring Lake Kawaguchi area, matcha experience, strolling around Oshino Hakkai, and shopping at Gotemba Premium Outlets.
➡️ BOOK THIS TOUR HERE
---
Nikko
This destination may be more than two hours away from Tokyo, but it is well worth the effort. Some spend at least a night in Nikko, but for those who don't have much time, a day trip to see the main attractions is possible. This national park has natural and historical destinations; one of the most famous and popular is the Nikko Tosho-gu Temple which is on UNESCO's Heritage list. It has a beautiful pagoda, the Sennin-ishidan, also known as the Staircase of the Thousand, and a torii that has Emperor Go-Mizunoo's inscription on it.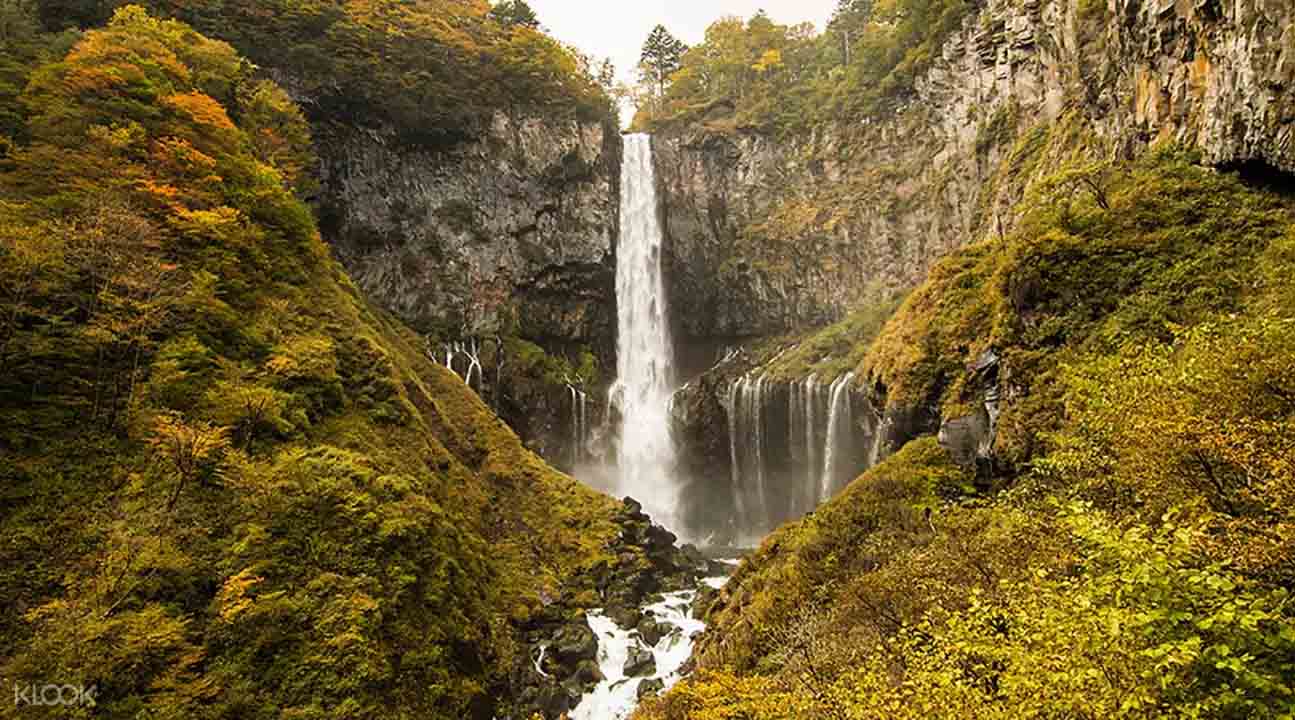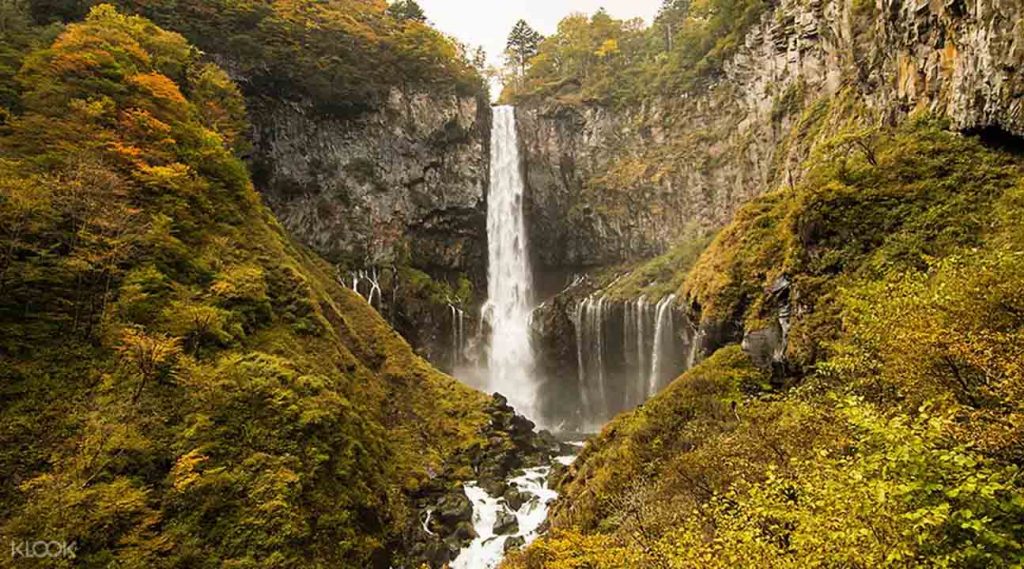 Other places of interest include the Rinnoji Temple, Taiyuinbyo, Shinkyo Bridge and Futarasan Shrine. If you're the outdoorsy type and are satisfied with visiting just one temple, you can go to natural attractions such as Kegon and Ryuzu Waterfalls, Lake Chuzenji and Hangetsuyama.
If you want to see the heritage site Toshogu Shrine, marvel at Kegon Falls, explore Chuzenji Lake (or take a dip in the hot spring) and experience the Onihei Edo style service area, you can book a hassle-free guided tour with Klook. This package includes an English-speaking guide.
➡️ RESERVE YOUR SLOT HERE!
---
Hakone
If you're looking for a short respite from the frenetic lifestyle and pace of Tokyo, Hakone is the place to be. This became a famous destination for both local and foreign tourists because of its idyllic setting, hot springs and beautiful views. The most popular vista is that of Lake Ashinoko with Mt. Fuji.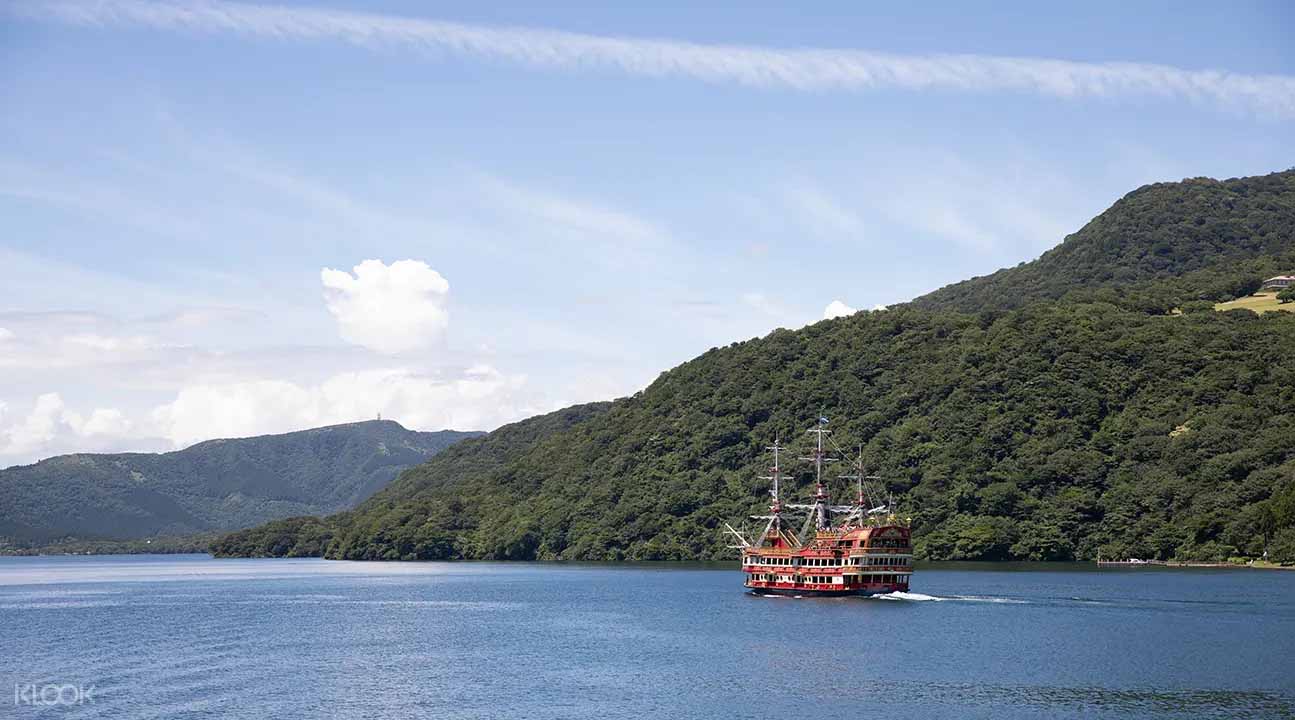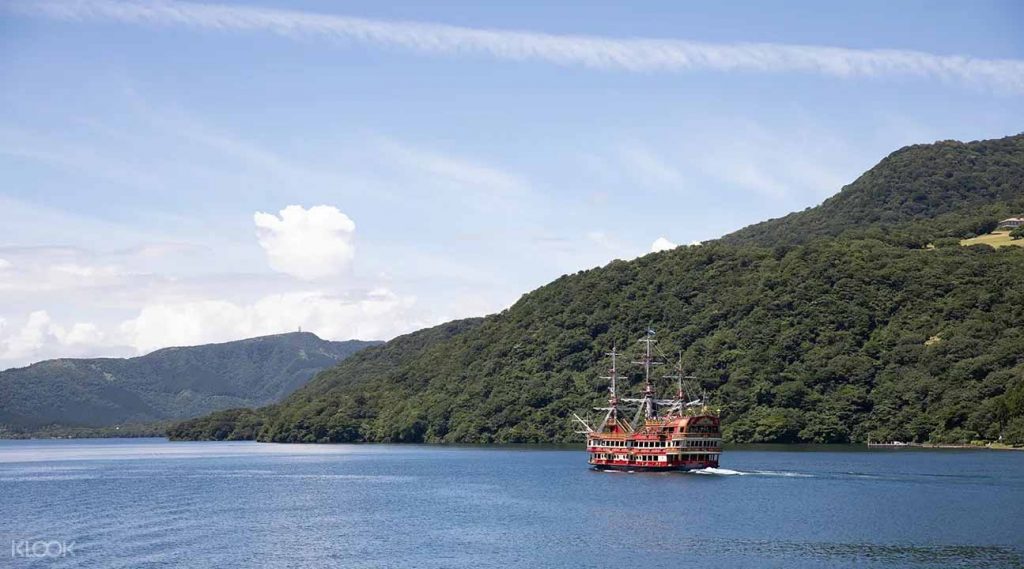 Board one of the sightseeing boats for a relaxing morning or afternoon. Alternatively, get on one of the gondolas of the Hakone Ropeway to get stunning overlooking views of the lake, Owakudani Valley and Mt. Fuji. Have a uniquely Japanese experience by dipping in the hot spring waters of the many resorts and bathhouses in town.
If you want to visit both Hakone and view Mt. Fuji, you can book one of the tour options on Klook offering these destinations. One of the tours offers the Hakone ropeway ride, a cruise along Ashinoko Lake on a pirate ship, a stop at Mount Fuji Fifth Station and Gotemba Premium Outlet.
➡️ BOOK THIS TOUR HERE!
---
Mount Takao
If you're up for an easy hike from Tokyo, Mount Takao is the one to add to your itinerary. It is accessible by public transportation and takes just under an hour to reach from Shinjuku. The mountain has trails of varying difficulty and development. If you prefer an easy 'walk' trail number 1 is the best choice because it is the most developed. You also have the option to take the chair lift or the cable car to reduce the approximately hour and a half trip up.
Takao is a popular spot for viewing autumn foliage and the cherry blossoms. Yakuoin Temple and the Monkey Park are two other stops you can make on your way to the summit.
---
Alpine Route
This natural wonder showcases the best of the Japanese Alps; different seasons give the region a distinct look and color. You'll get to see varying sorts of alpine flora depending on the season of your visit. You'll also see the famous snow corridor during your visit. Murodo has many hiking trails for those inclined to explore them and get out of the tourist path.
Most would at least spend a night in the region to cover the entirety of the Tateyama Kurobe Alpine Route; however, it is a possible day trip from Tokyo, as long as you take the bullet trains and start early.
---
Japan Hotel Discounts
---