Introducing someone to Japan? You may want to get them started by visiting Osaka. While Tokyo can be tad overwhelming, and Kyoto can a bit on the heritage side, Osaka has something for everyone. It can easily accommodate different kinds of travelers, from culture buffs, to foodies, to those just looking for some fun and entertainment. This list enumerates some fo Osaka's most popular attractions.
Osaka Amazing Pass
But before that, consider getting an Osaka Amazing Pass. This sightseeing pass is highly recommended. It is an all-inclusive pass available in one- or two-day versions. It provides you unlimited access to subways and bus systems in the city. Aside from that, it provides free access to several attractions including the following:


Umeda Sky Building Floating Garden Observatory
Osaka Castle Main Tower
Dotonbori Tour
Tombori River Cruise
Natural Hot Spring Naniwa no You
To reserve one online, check the links below. Note that there are two pick up spots for this type of pass, so make sure that you select the more convenient pick up place.
➡️ For Kansai Airport pick up, RESERVE HERE!
➡️ For Kuromon Market Namba pick up, RESERVE HERE!
---
Osaka Pocket Wi-fi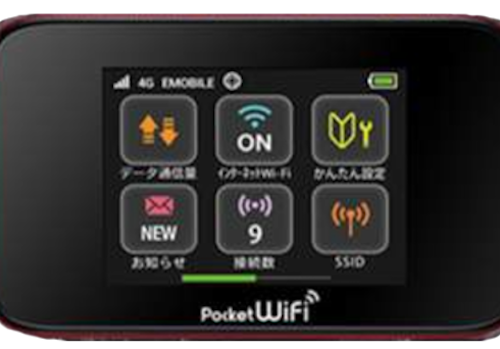 Another thing you might want to consider is a pocket wi-fi so you can navigate around the city easily. You can reserve a device for around JPY 800 per day for unlimited 4G access. This is comparatively cheaper than the pocket wi-fi devices you'll find at the airport.
One advantage of having a portable wi-fi is that you can connect multiple devices. If you're in a group, you can split the cost between you and your mates.
When you make the reservation online, you can pick up the device at the airport, with no deposit needed.
➡️ RESERVE A POCKET WIFI HERE
---
Universal Studios Japan
Nearby Station: Universal City Station (JR Yumesaki/Sakurajima Line)


Universal Studios Japan (USJ) is one of Osaka's foremost tourist spots, drawing in more crowds than any other attraction in the city. USJ is the first Universal Studios theme park in Asia. Two of its biggest draws is the Despicable Me Minion Mayhem, and the Wizarding World of Harry Potter.
One thing people often oversee, however, is that USJ can get very crowded. This will affect the number of rides you'd get to enjoy while you're there. You can waste precious hours just waiting to get your turn in one attraction.
Here's where Express passes can save the day. If you're willing to pay extra, Express Passes removes the inconvenience of long queues, allowing you to enjoy more rides and see more attractions.
The only thing you need to consider is that Express Passes are limited, and can get sold out really fast, especially during peak seasons. You can address this by reserving your Express Passes online, with the help of Klook.
Here are Klook links for the passes:
➡️ GET A 1-DAY PASS HERE!
➡️ RESERVE AN EXPRESS PASS HERE
---
Osaka Castle Park
Nearby Stations: Tanimachiyonchome (4-chome) Station (Tanimachi Subway Line, Chuo Subway Line); Osakajokoen (JR Loop Line)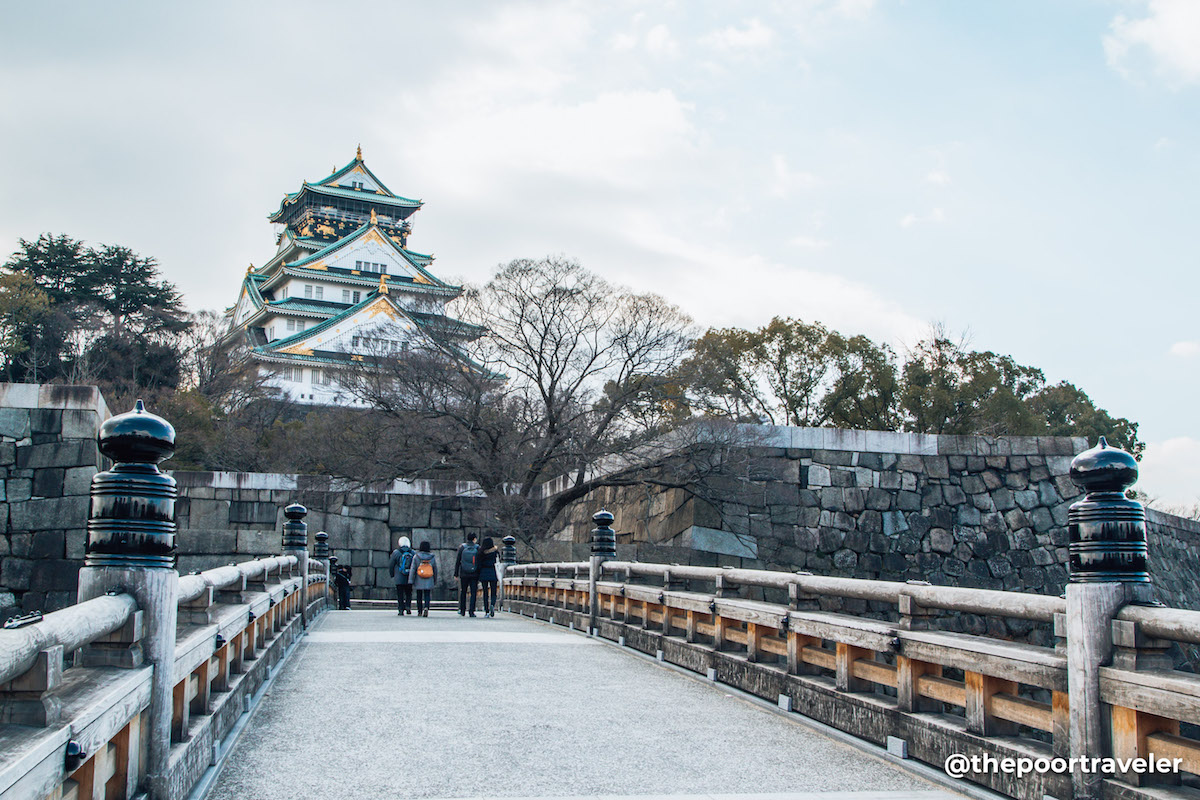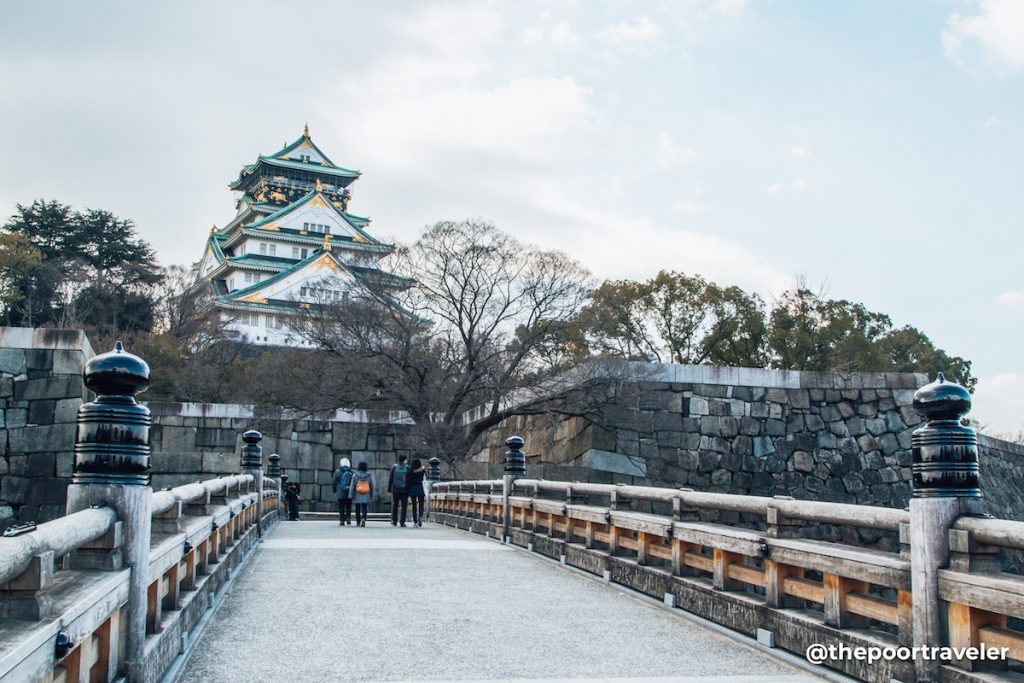 Opening hours:
9am-4:30pm from November to February
9am-9pm during Cherry blossoms season
9am-5pm the rest of the year
---
Dotonbori
Nearest Station: Namba Station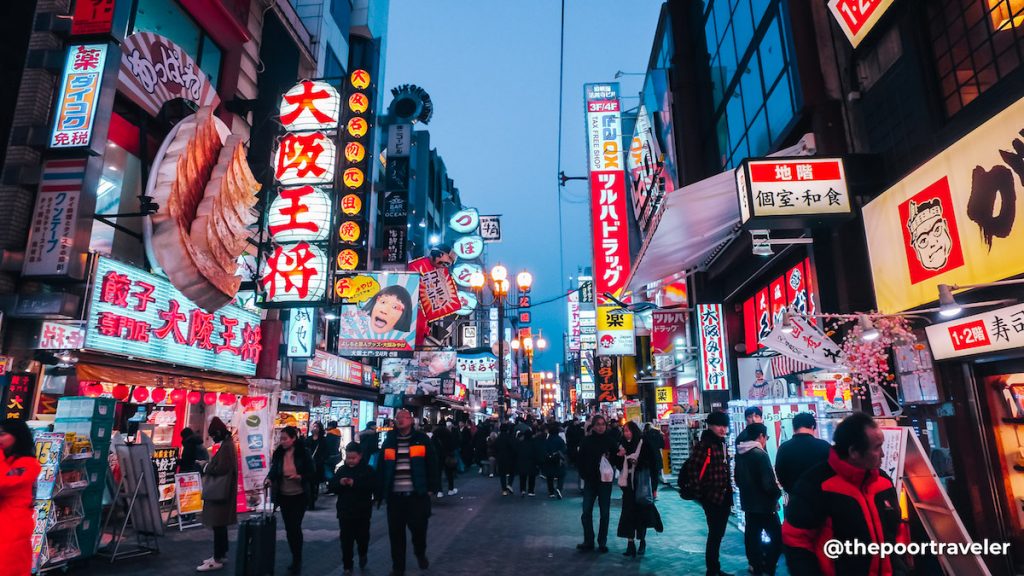 Dotonbori is a shopping and food district within Namba, where hundreds of restaurants, stores, and other establishments vying for your attention. Also features the Tonbori river cruise.
---
Kuromon Ichiba Market
Nearby Stations: Nipponbashi and Namba Stations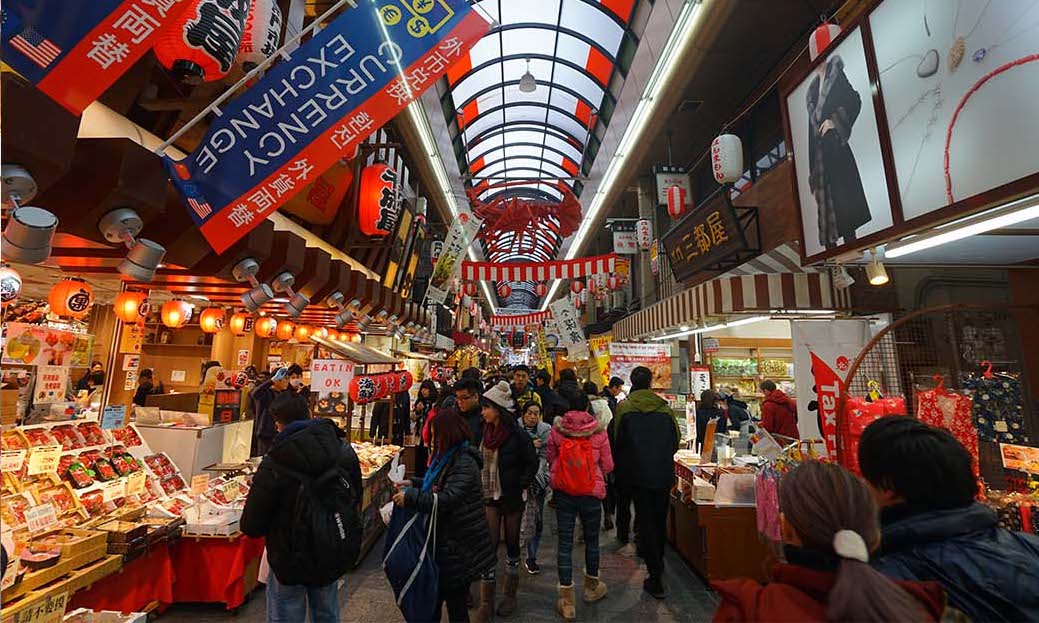 "Osaka's Kitchen" as it is called by the locals, the Kuromon Ichiba Market is famous for its wide array of restaurants, food kiosks, and stores that will whet the appetite of just about everyone. For over 190 years, the market has been the go-to food destination of Osaka locals and is now also a place of interest for foreign foodies. Bite-sized samples are available throughout the market, allowing you to get a taste of what everyone has to offer, without filling your tummy right away.
---
Umeda Sky Building
Nearby Stations: Osaka and Umeda Stations
Opening Hours: 10am-10pm
Admission Fee: 1000 yen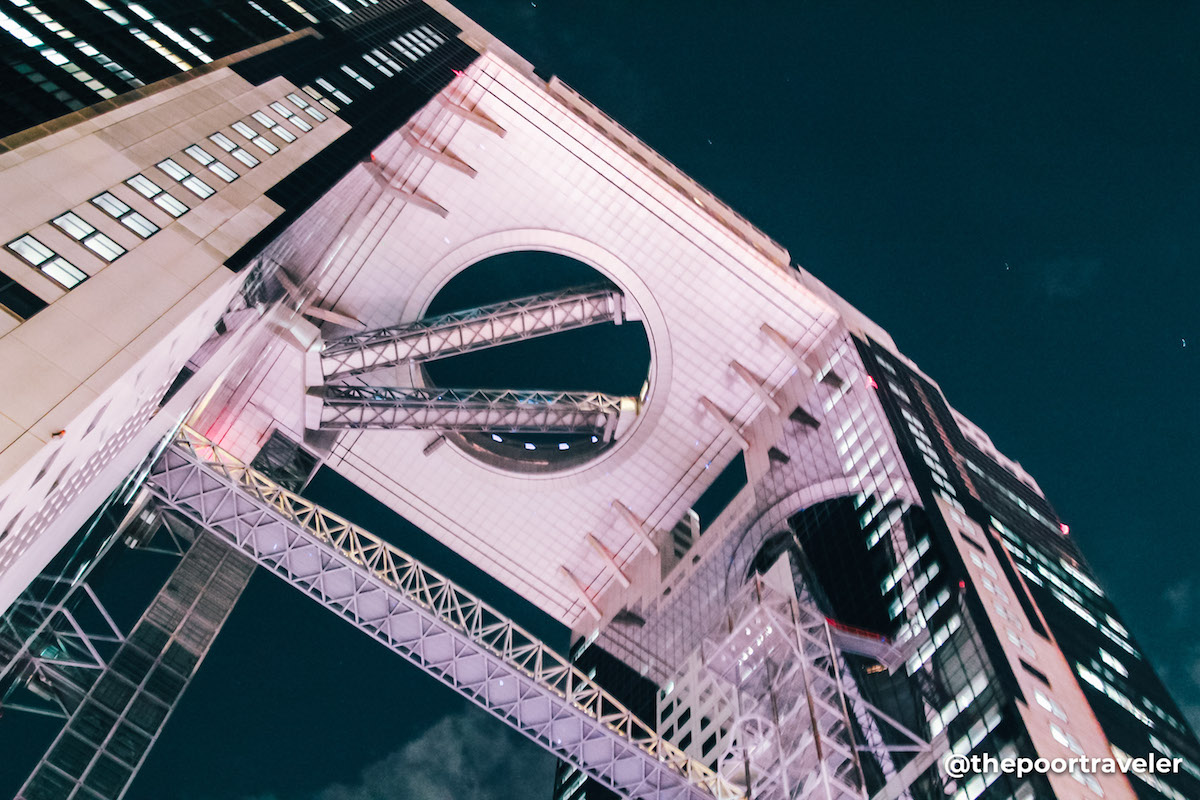 The Umeda Sky Building boasts a breathtaking 360-degree view of the entire Osaka skyline, via its Floating Garden Observatory located at the atrium that connects its two towers. You can also visit the public garden at the base of towers that features modern sculptures and shops.
---
Shitenno-ji Temple
Nearby Stations: Shitennoji-mae-Yuhigaoka Station (Tanimachi Subway Line)
Opening Hours: 8:30am-4:30pm
Admission Fee: 300 yen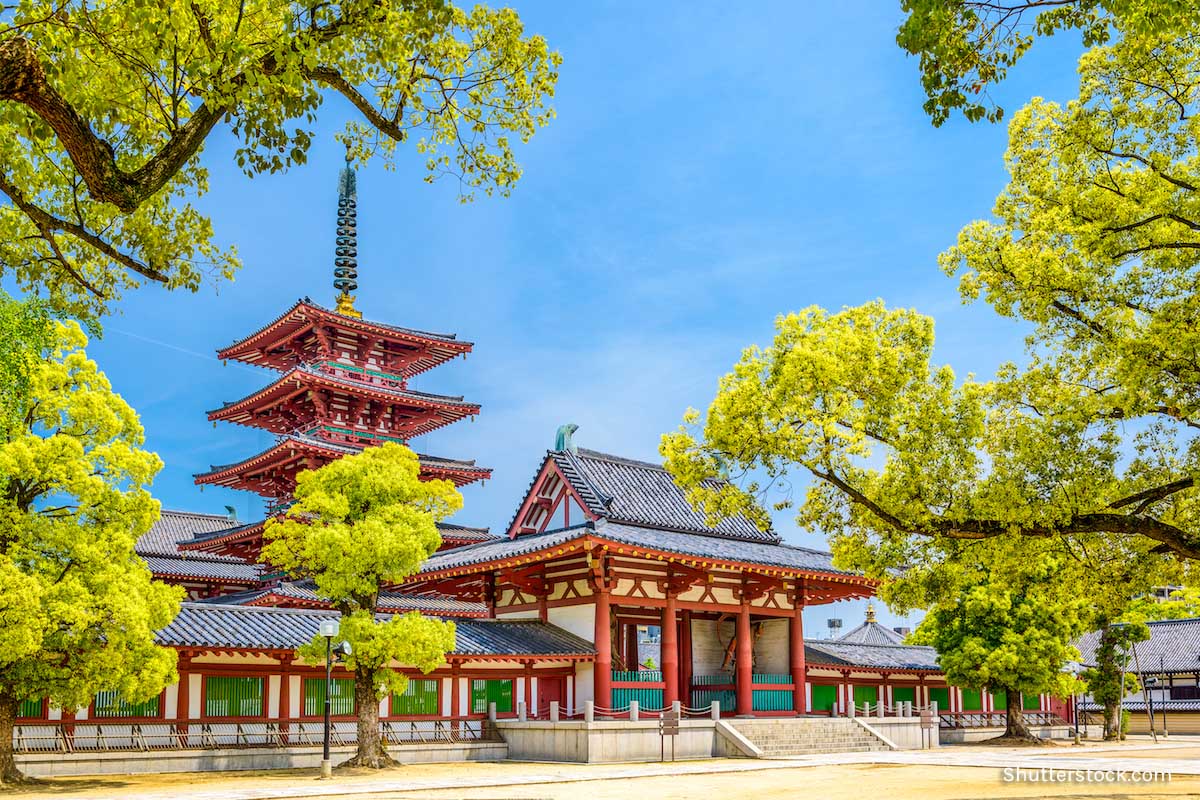 Shitenno-ji is the oldest Buddhist temple in Japan, built in honor of Buddhism's "Four Heavenly Kings". The surrounding area of the temple is always busy with vendors, but a serene atmosphere will greet the visitor once inside the temple premises. You can also visit the nearby Gokuraku-jodo Garden.
---
Osaka Essentials

Osaka Pocket Wi-fi
Stay Internet-connected while in Osaka!
➡️ RESERVE HERE

Japan Local SIM
Local SIM Card with data plan!
➡️ RESERVE HERE

Universal Studios Japan 1-Day Pass
Ride all you can at Universal Studios!
➡️ RESERVE HERE

Osaka Amazing Pass
Unlimited subway rides and free entry to attractions.
➡️ RESERVE HERE!

ICOCA Card
Easy access to train, subway and buses!
➡️ RESERVE HERE

JR Pass
Unlimited train rides within the JR network.
➡️ RESERVE HERE
---
Japan Hotel Discounts
---