Osaka is a vibrant city that mixes old and new with its ancient temples and streets mixing with towering skyscrapers and glitzy shopping, entertainment, and dining districts. If you have crossed out must-visit destinations in the bustling metropolis, these are some of the day trips from Osaka that you can add to your itinerary.
Start as early as possible to maximize your stay in the place you have chosen. Some of the places on this list deserve more than a day trip, but if that's all the time you have, choose which attractions you'd really like to see.
---
JR West Kansai Rail Pass


But before that, you might want to consider getting a JR West Kansai Pass. This offers unlimited access to rail and bus rides, not just in Osaka, but in other parts of the Kansai region, including Kyoto, Kobe, and Nara. You can also use this to get from Osaka to Kansai Airport and vice versa.
You can choose from a single day pass up to four days. However, take note that this pass is only available within the JR system of trains and buses. Unfortunately, you won't be able to use in subways and Nankai-affiliated trains.
Is this pass for you? If you're only planning to tour Osaka and not the other cities, then this may not be for you. You're not maximizing its value. You can choose instead to avail the Amazing Osaka Pass.
If you're planning to travel to Kyoto, Kobe, Nara, and other Kansai cities, then the Kansai Rail Pass could be perfect for your needs.
Do note that this pass is only available for online purchase. You can't buy this anywhere in Japan. This pass is intended for foreign tourists who will stay in Japan for a limited time.
You can book this pass via Klook:
➡️ 1-Day Pass. RESERVE HERE!
➡️ 2-Day Pass. RESERVE HERE!
➡️ 3-Day Pass. RESERVE HERE!
➡️ 4-Day Pass. RESERVE HERE!
More Osaka Travel Passes, including Kansai Thru Pass (for non-JR trains) and ICOCA, here: HOW TO GET AROUND OSAKA: Train Passes and ICOCA
---
Osaka Pocket Wi-fi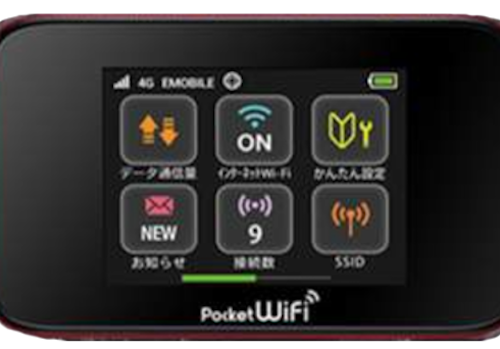 Another thing you might want to consider is a pocket wi-fi so you can navigate around the city easily. You can reserve a device for around JPY 800 per day for unlimited 4G access. This is comparatively cheaper than the pocket wi-fi devices you'll find in the airport.
One advantage of having a portable wi-fi is that you can connect multiple devices. If you're in a group, you can split the cost between you and your mates.
When you make the reservation online, you can pick up the device at the airport, with no deposit needed.
➡️ RESERVE A POCKET WIFI HERE
---
Nara
This destination is easy to get to from Osaka's train and bus stations, making it the go-to day trip of many local and foreign tourists. The city is one of the oldest in the country and it used to be the capital. If you're interested in history and culture, this is the place to add to your itinerary. Nara has a distinct spiritual and historical feel to it because of the ancient temples and shrines dotting it. Some of the notable stops during your visit include Todai-ji, Kasuga Shrine, Yakushi-ji, Toshodaiji Temple and others.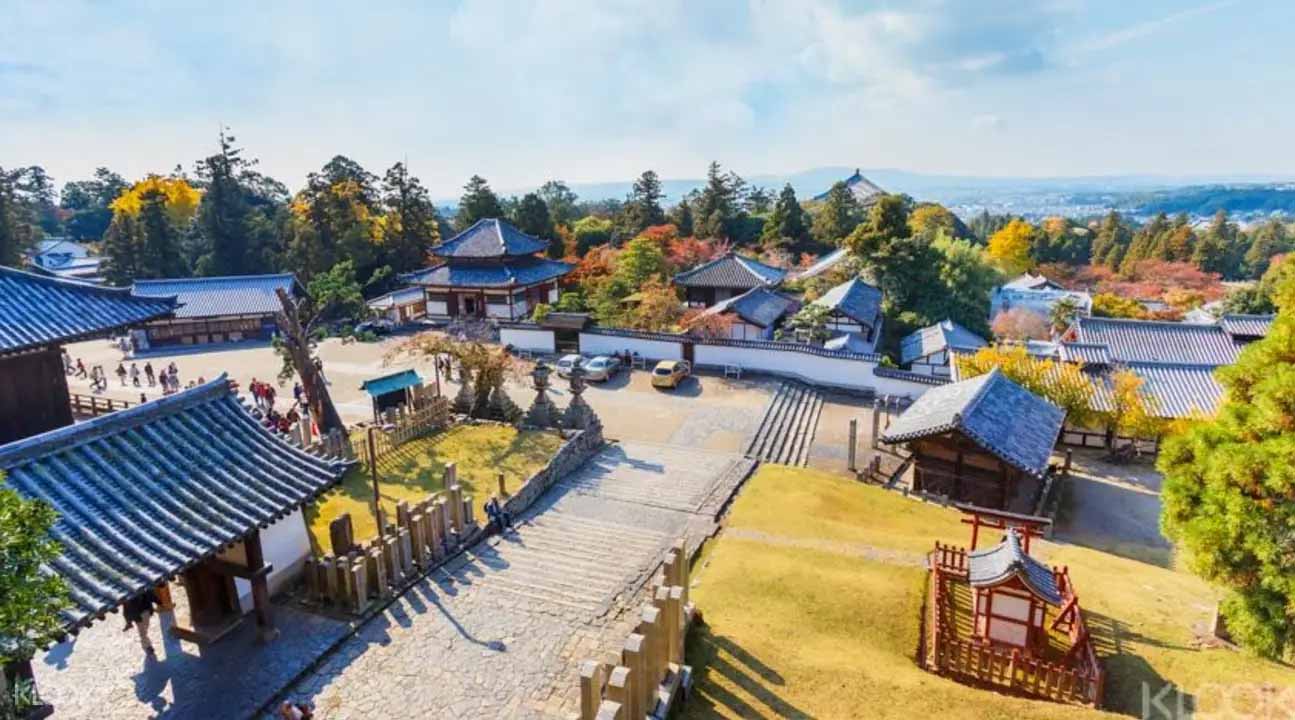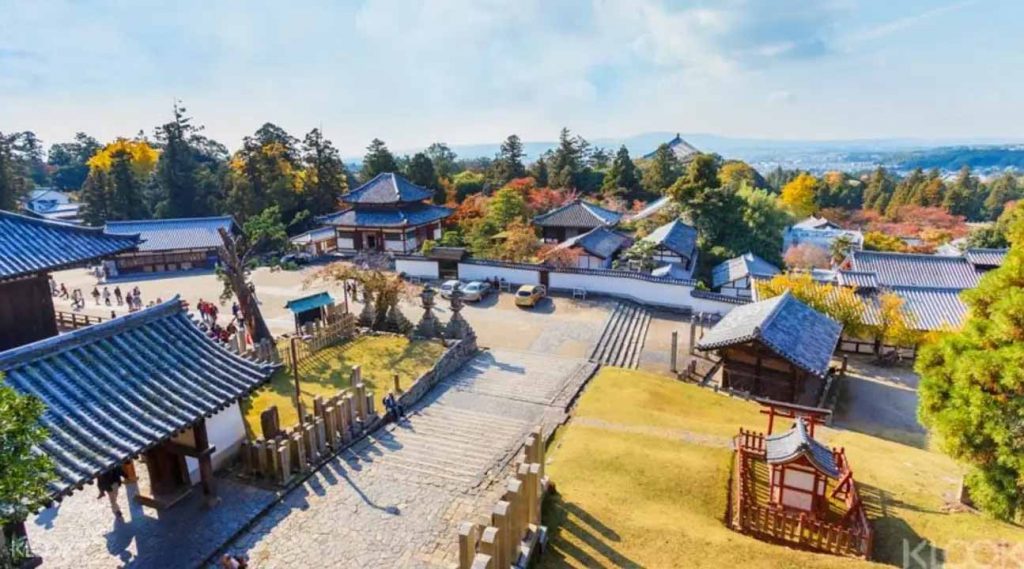 After visiting the shrines, take a leisurely stroll in Nara Park where you can see deer roaming around. Fall and spring are the best times to visit. The former brings about autumn foliage, you'll see the trees and plants transform into different shades of orange, red, yellow and green. The latter is when the cherry blossoms appear, making the destination a perfect spot for photo ops. If you have a bit more time to spare, go to Isuien Garden and Mount Wakakusayama.
Klook is offering an afternoon day trip to Nara from Osaka. The stops include Nara Park, Todai-ji Temple, Kasuga Taisha Shrine, and Nara Nagomikan.
➡️ BOOK THIS TOUR HERE
---
Himeji Castle
This destination, also known as White Heron, is one of the most beautiful castles in the country. It rose to fame because of its elegant and white façade. Himeji is also a heritage site because of its cultural and historical significance. This is one of the few castles that war or natural disasters did not destroy and belongs to the exclusive list of original castles in the country. White Heron underwent renovations and repairs through the years without detracting from its beauty.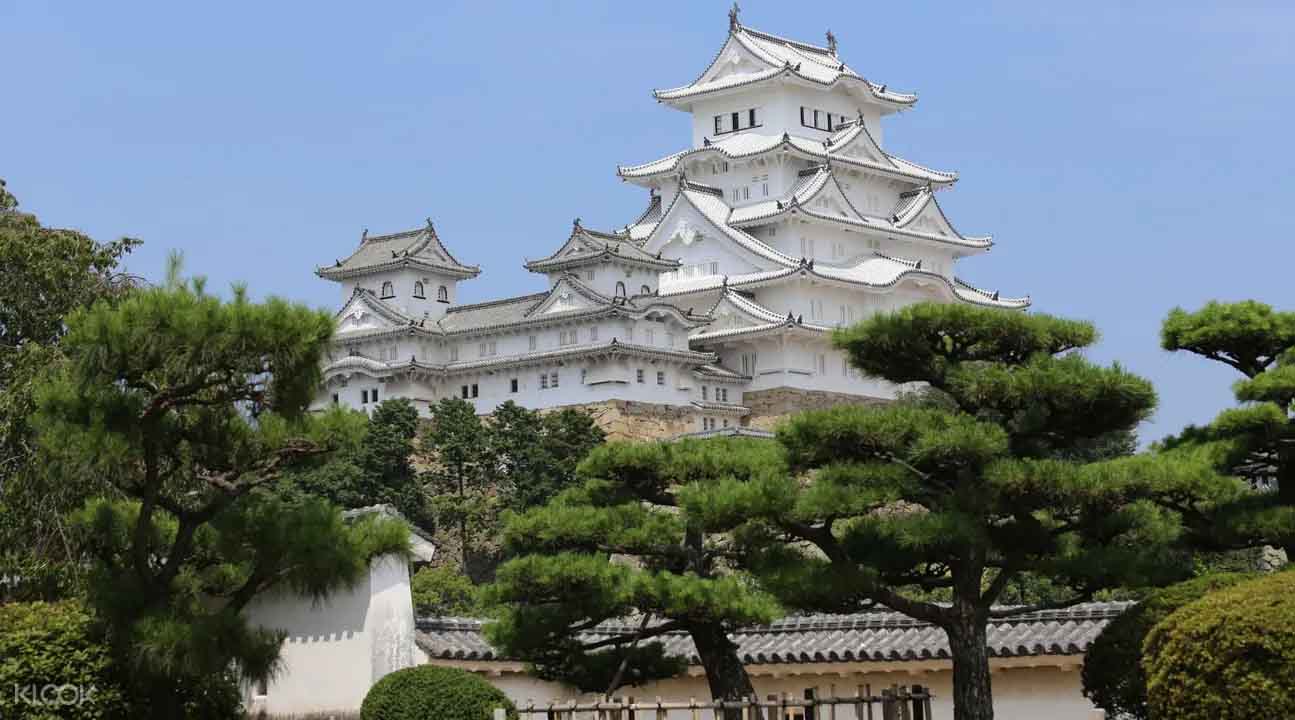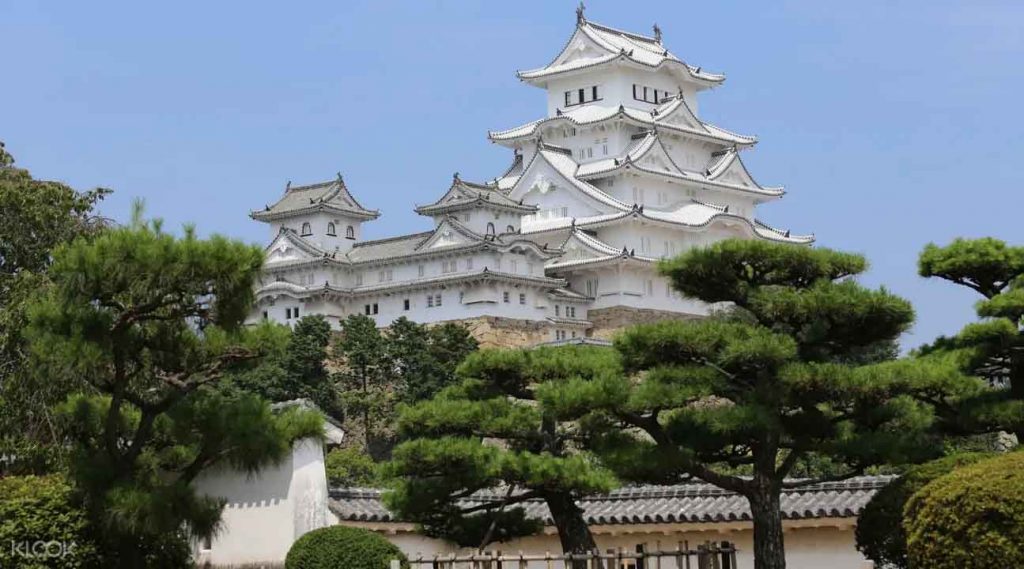 Himeji is also a popular cherry blossom spot. It gets really busy in and just outside the complex during the peak of the blooms, which is often in early April. If you have more time, you can walk to nearby Kokoen Garden. The castle is easy to get to from Osaka, you can take the faster bullet trains or the slower but cheaper local trains.
Klook is offering a guided tour to Himeji Castle from Osaka. You can choose from two options: tour with JR tickets or tour without JR tickets.
➡️ BOOK THIS TOUR HERE
---
Kobe
If you hear Kobe, you will easily associate it with one of the most expensive and delicious beef. The city is famous for serving this dish; however, there are more things to do, see and experience, if you plan to visit. If you want to have a unique experience, go to Arima Onsen, a hot spring within the city. Escape the urban jungle by visiting Sorakuen Garden; go up Mt. Rokko to get spectacular views of Kobe (the best time to do so is at night where you'll see the bustling metropolis lit up); and wander around Kitano, a former residential district of foreign merchants.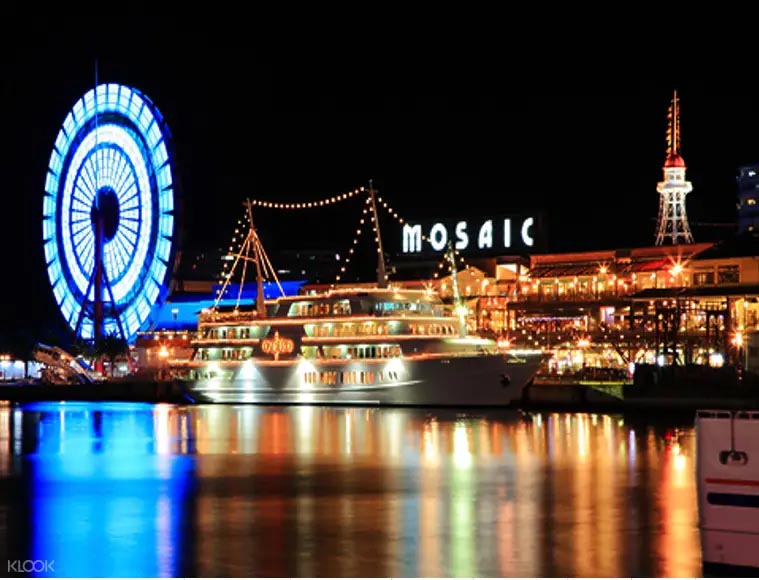 Kitano provides you with a glimpse of the hustle and bustle of the port town when it opened to foreign trade more than a century ago. Old mansions turned museums, cafes and restaurants make the area a noteworthy stop.
Klook is offering a full-day Kobe guided tour inclusive of transfer from Osaka to Kobe. The stops include Naruto Whirlpool, England Hill, Kobe Harborland and Anime Street.
➡️ RESERVE YOUR SLOT HERE
If you want to visit both Nara and Kobe from Osaka but don't want to think about transportation and how to get there, Klook also offers these two destinations in one guided tour. The stops include Todaiji Temple, Nara Park, Kobe Ijinkan, and Kobe Harborland.
➡️ BOOK NARA-KOBE TOUR HERE
---
Kyoto
Kyoto deserves more than a day trip; however, if you're pressed for time it is possible to do so from Osaka. You could also use the latter as a base to do a couple of day trips to the former. Regardless of your plans, this city is a definite must for your trip to the country. It combines old and new seamlessly, with quaint alleys that lead to hole-in-the-wall restaurants, bars, and even jazz clubs, and towering skyscrapers mingling with temples that are centuries old.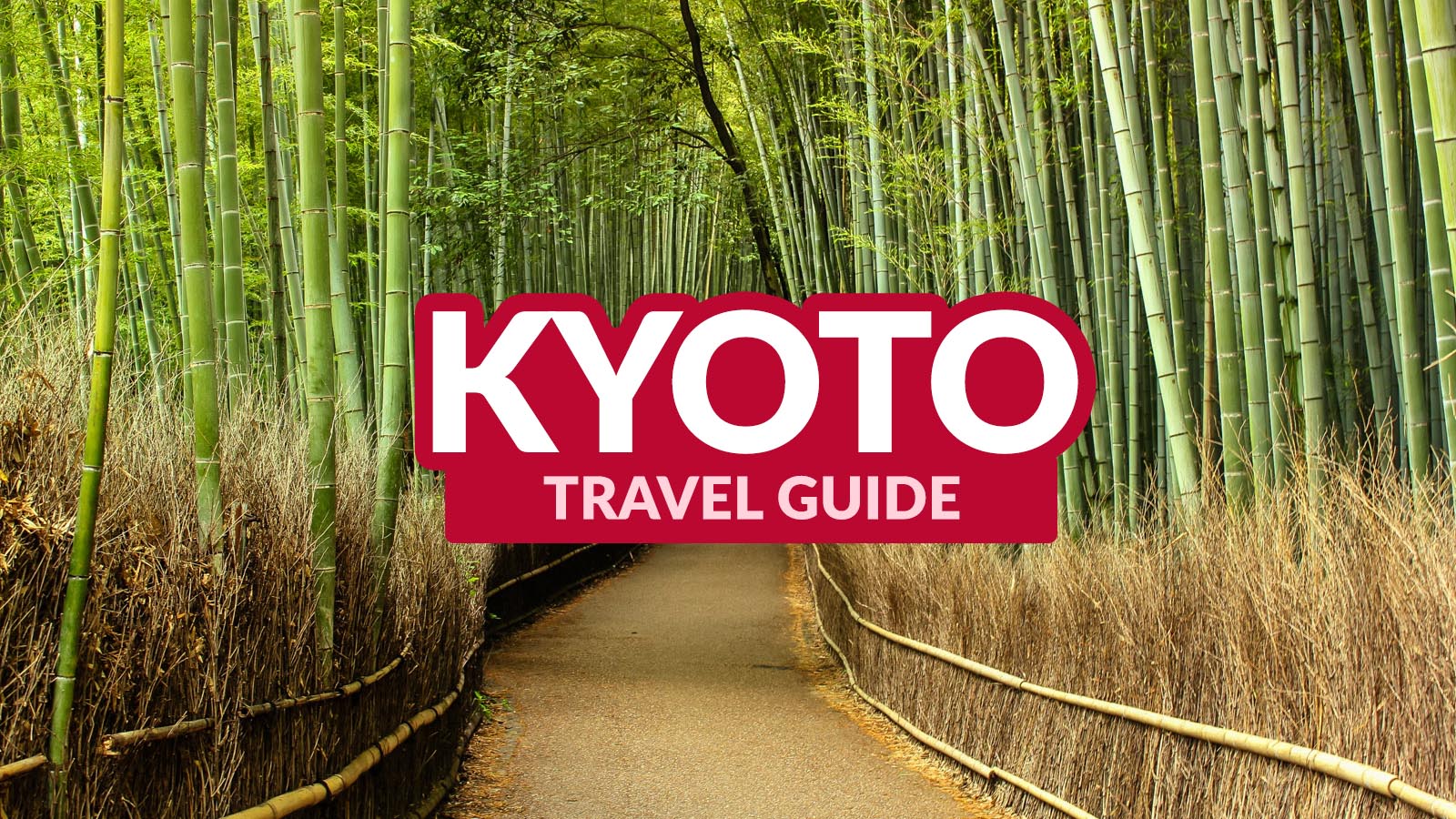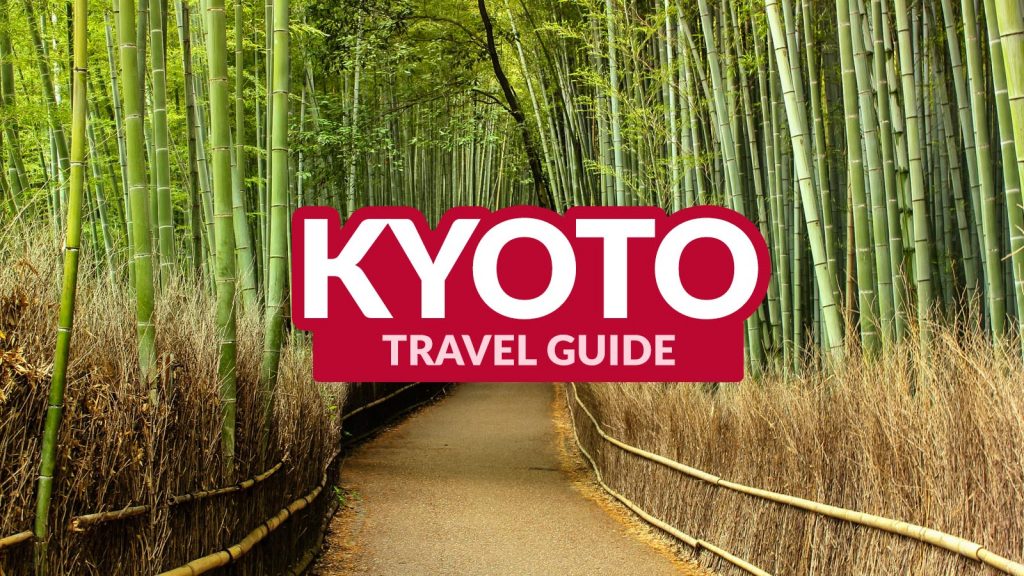 Gion district is an atmospheric place to walk around in with its traditional houses, ochaya (teahouses), dining spots, shops and the occasional geiko (geisha) walking about. The main draw of Kyoto are the many temples some of which include; Kinkaku-ji, Ginkaku-ji, and Kiyomizu-dera. Other noteworthy destinations to include to your itinerary are Arashiyama, Nijo Castle, Kyoto Tower and the iconic Fushimi Inari Shrine with its orange gates climbing up the mountain. There are a lot of other experiences to enjoy while in Kyoto; these are only some of the things you can do. It's up to you which ones to prioritize within a day trip. For more info and details about Kyoto, here's our KYOTO Travel Guide.
Klook has many curated tours for Kyoto from Osaka, this full-day guided tour is just one of them. The stops include Nijo Castle, Kinkaku0ji Temple, Kyoto Imperial Palace (or Kitano-tenmangu Shrine), and Kiyomizu-dera Temple among others.
➡️ RESERVE YOUR SLOT HERE
---
Okayama
If you start early enough and take the bullet train, a day trip to and from Okayama is possible. The city is a transport hub in its region and was a vibrant castle town centuries ago. The most popular and well-known attraction of Okayama is the Korakuen Garden. The latter is recognized as one of the best landscape gardens in the country. After taking a stroll and admiring the beauty of the garden, you can walk to Okayama Castle.
If you have a bit more time to spare, go to Kurashiki from the city. This quaint water town played a prominent role as a rice distribution center during the Edo Period. Fast forward to today it has retained some of its old-world charm by transforming the storage houses into cafes and museums.
---
Osaka Essentials

Osaka Pocket Wi-fi
Stay Internet-connected while in Osaka!
➡️ RESERVE HERE

Japan Local SIM
Local SIM Card with data plan!
➡️ RESERVE HERE

Universal Studios Japan 1-Day Pass
Ride all you can at Universal Studios!
➡️ RESERVE HERE

Osaka Amazing Pass
Unlimited subway rides and free entry to attractions.
➡️ RESERVE HERE!

ICOCA Card
Easy access to train, subway and buses!
➡️ RESERVE HERE

JR Pass
Unlimited train rides within the JR network.
➡️ RESERVE HERE
---
Japan Hotel Discounts
---