Japanese cuisine is delicious and varied; two of their most popular dishes are ramen and sushi. However, there is another dish worth mentioning, which is 'donburi'. This meal is a local favorite because it is affordable, filling and easy to make. It comes in a rice bowl with some veggies, meat (chicken, beef or seafood), sometimes with egg, some sauce, and miso soup.
Since its simple beginnings, donburi has evolved and now comes with different viands. Here are some of the most popular donburi variations you can eat while exploring Japan. You can get these in restaurants or even convenience stores. If you want more than noodles or sushi, a rice bowl might be a welcome break, especially if you are from a country that eats rice.
---
Katsudon
This donburi is a favorite among tourists and locals, it is simple yet delicious. It is a steaming bowl of rice topped with breaded and deep-fried chicken or pork cutlet with onions and scrambled egg. It is fried in a concoction of soy sauce and sweet dashi, giving it its distinct and yummy taste. You can get this in big and small restaurants or convenience stores all over Japan.
---
Butadon
This is the pork equivalent of another popular rice bowl dish, gyudon. The rice bowl is topped with a generous serving of pork in a sweetish sauce. It is an affordable meal that satisfies your hunger.
---
Oyakodon
'Oyako' means parent and child in Japanese. This donburi refers to the chicken and egg used for the dish. Don't let its simplicity fool you, it's a filling dish that gives you the energy boost needed to explore the city.
---
Gyudon
Gyudon or beef rice bowl is a go-to dish for those traveling on a budget or those who want a quick yet filling meal. The beef gets its taste because it is simmered in mirin, sweet sauce, and soy sauce. There are many restaurants and small eateries that serve this. It is easy to find a bowl wherever you are in the country. Yoshinoya is a popular establishment that serves gyudon.
---
Tendon
If you want to take a break from eating meat but still want donburi, the tendon is a meal you can have. Tendon is short for tempura (fried seafood often shrimp and veggies) and donburi. This dish may be deep-fried yet still delicious. The Japanese have a way of finding a balance even when cooking food.
---
Unadon
This is another seafood donburi you should try. The rice has grilled eel toppings. The eel gets its taste because of the teriyaki sauce. This is a bit pricier than the others, but it is worth the extra cost just so you can try a different kind of donburi.
---
Ikuradon
This donburi is topped with salmon roe or ikura in Japanese. The butter-like taste of the roe is a delicious complement to the rice. Cap your meal off with a cold drink or hot tea during a cold day.
---
Chukadon
This dish follows a Chinese style topping characterized by stir-fried ingredients such as vegetables, mushrooms, and seafood or meat. Many locals eat this donburi for a quick yet filling meal. Try this and revitalize your body for another few hours of sightseeing.
---
Kaisendon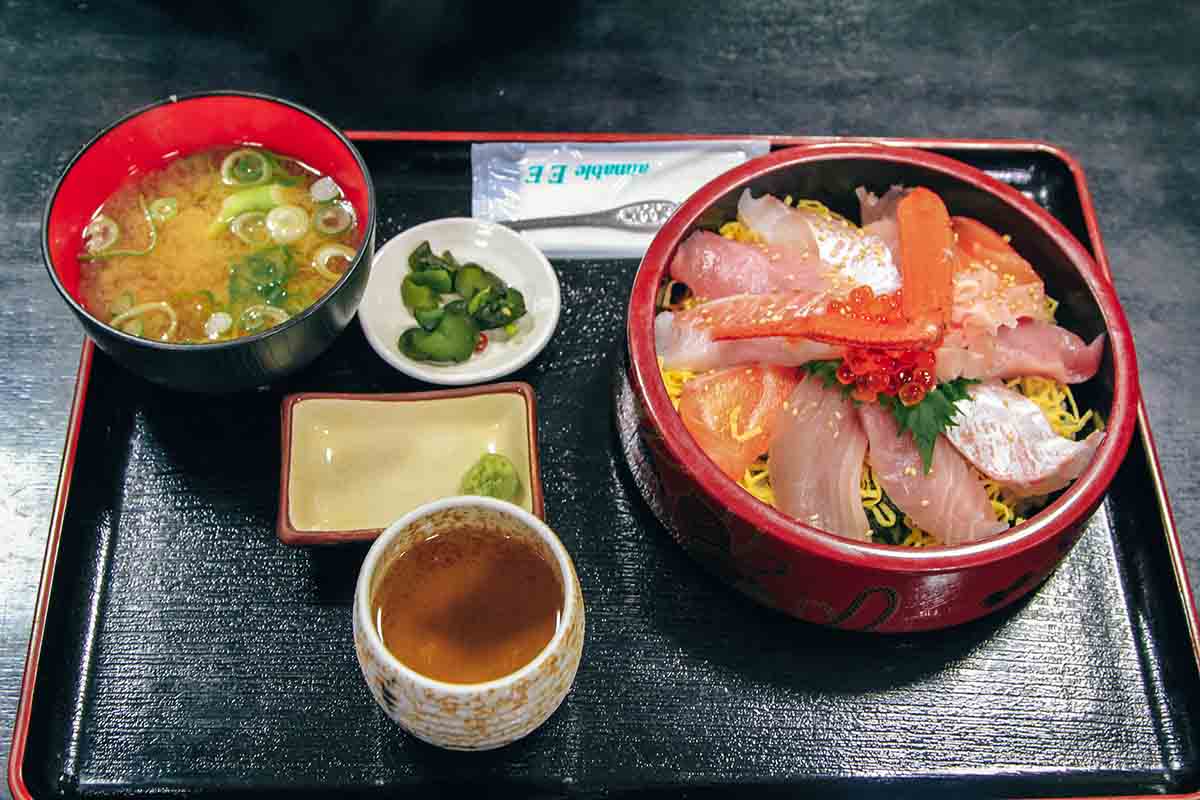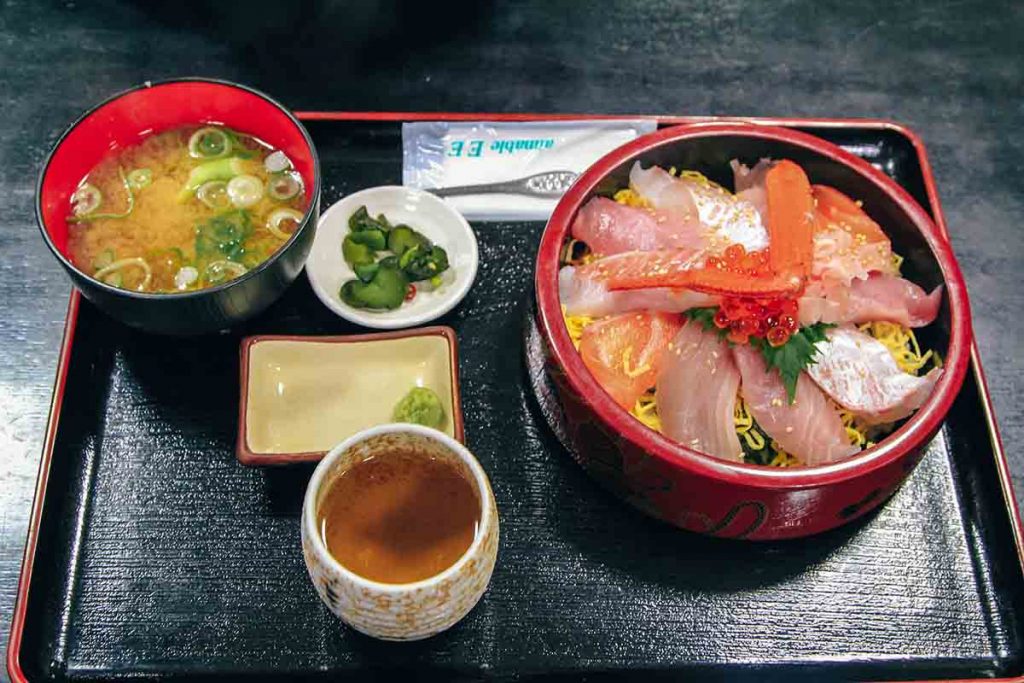 This donburi dish a specialty of Hokkaido. The combination of hot rice and mix of fresh ingredients is perfect for the cold temperatures of Hokkaido. This dish often uses crab, ikura, scallops, and uni. Grab a bowl of this and say Oishi desu! It is a delicious meal that will make you want more, especially if you are a seafood lover.
---
Sosu Katsudon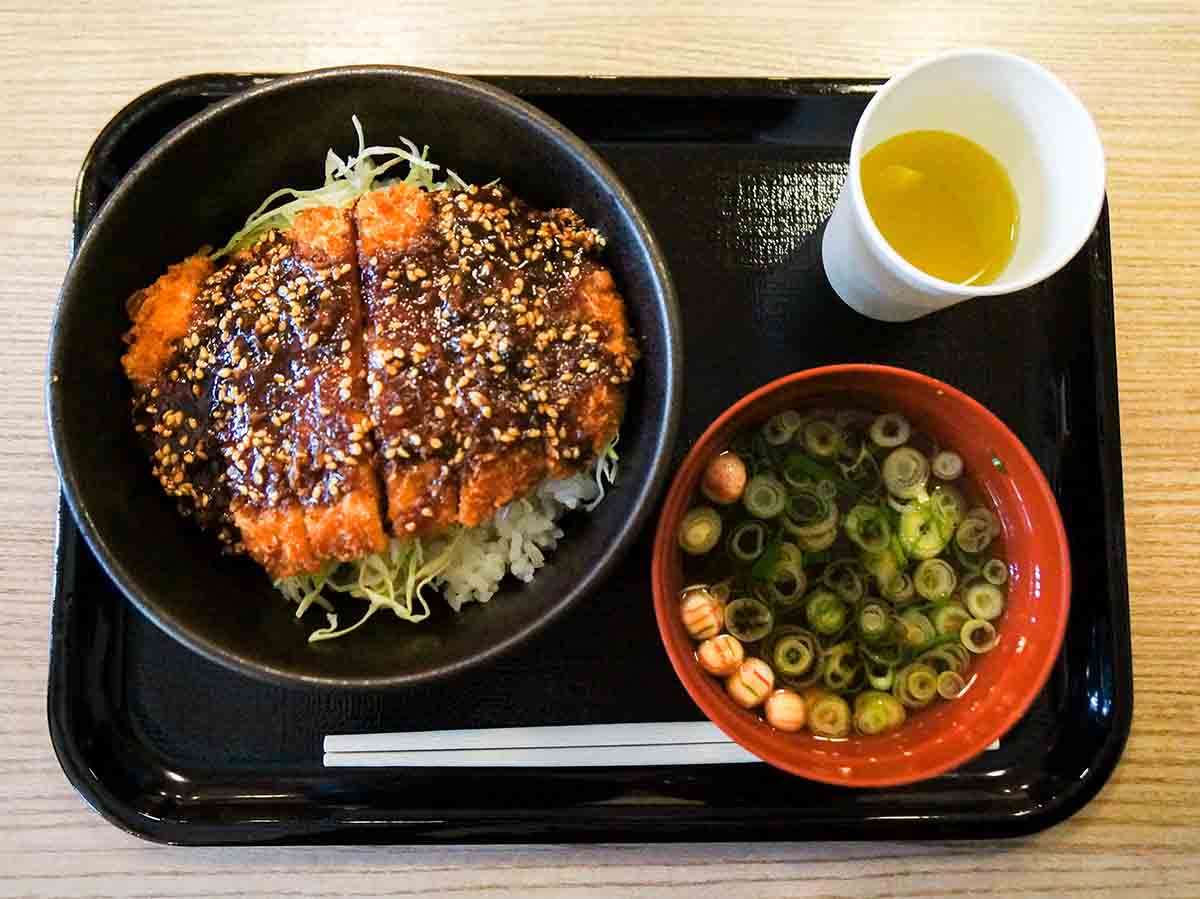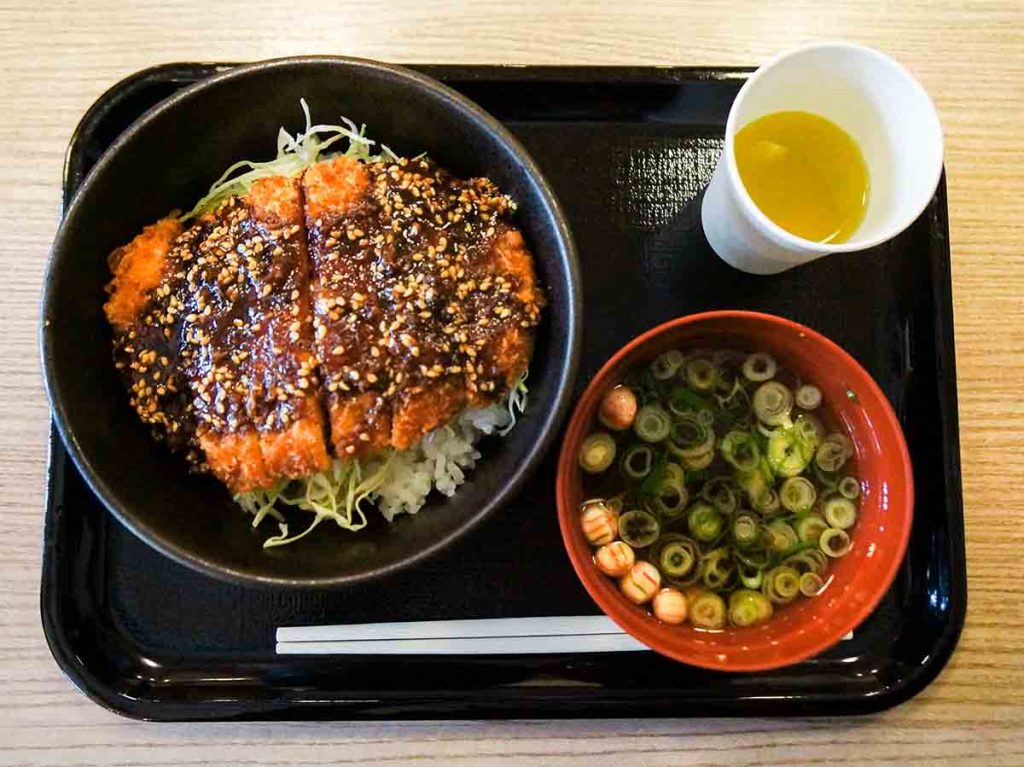 This donburi is a specialty of Fukui. It is similar to a typical katsudon meal with fried cutlets. The main difference is how it is cooked; the usual katsudon is simmered in a broth, while its sosu counterpart uses a Worcester sauce or a sweet-salty sauce to give it a distinct taste. It also has sliced cabbage. Give this a try if ever you are in Fukui Prefecture.
---
Japan Hotel Discounts
---